China Southern Airline to operate double daily flights to KTM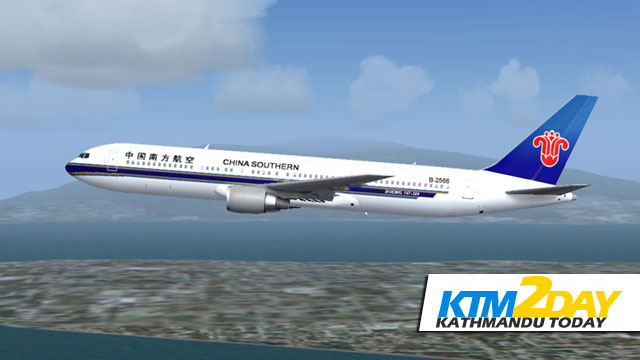 China Southern Airline Company Limited (CZ) will operate double daily flights on Guangzhou- Kathmandu – Guangzhou route effective from July 15, 2014.
New flight timing will be 08:30, departure, from Guangzhou and 10:55, arrival, in Kathmandu. Similarly, departure from Kathmandu will be at 11:55 and arrival in Guangzhou at 18:30.
CZ is operating everyday flight on Guangzhou-Kathmandu-Guangzhou route with its Airbus 319 at present.
Currently, CZ operates 502 passengers and cargo transport aircrafts, including Boeing 787,777,747,757 and 737 and Airbus A380, 330,321,320 and 319.
CZ has more than 1,930 daily flights to 193 destinations in 35 countries and regions across the world.