Samsung Galaxy Tab 4 launched in Nepal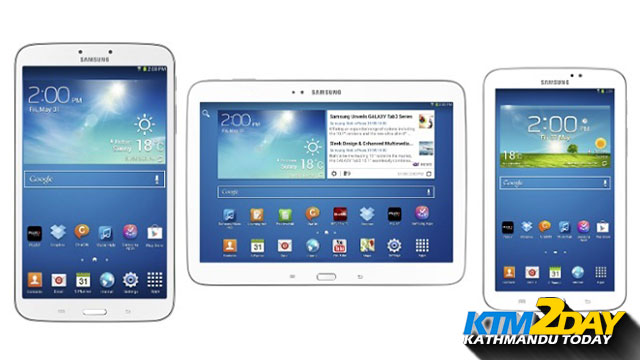 International Marketing Services (IMS), authorised distributor of Samsung mobiles, has launched three new models of the Galaxy Tab 4 tablet computer series.
The tablets are powered by Android Kitkat OS and come with powerful quad- and octa-core processors.
The RAM ranges from 1.5GB to 3GB. According to the company, the series includes a mid range Tab T231 to the higher range Tab Note Pro that provide full range of functionalities that users might find handy in their regular daily tasks.
The tabs are available for Rs 31,990 to Rs 95,990.
IMS also launched a "power to purchase" offer, under which customers can get a coupon worth Rs 10,000 on purchase of Samsung Galaxy S5 smartphone.
With this coupon, customers can get Rs 10,000 discount on purchase of any other Samsung mobiles, tablets or accessories. The offer is valid till August 3. (PR)