Chivas Regal unveils new design for its '12 Year Old' bottle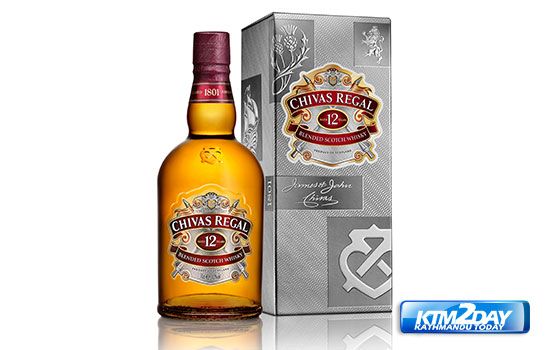 Luxurious whisky brand Chivas Regal has unveiled a contemporary new design for its '12 Year Old' bottle. "The new Chivas Regal 12 Year Old bottle retains its round generous shape for which it is renowned, while its shoulders have been raised higher to reflect the brand's pride as one of the world's leading Scotch whiskies," the company said in a statement.
Officials of the company said that the new label in the bottle has evolved to present a simplified and more vibrant look. Similarly, the outer has been re-designed retaining the icons that hold depth of meaning and provenance to Chivas' rich heritage, and select areas have been embossed.
"The new design successfully demonstrates Chivas Regal's ability to carry forward years of brand heritage and craftsmanship in a way that is appealing to modern whisky drinkers," Richard Black, International Brand Director of Chivas Regal, said in the statement. The company has sent the new bottle and outer pack on shelves from December 25.