Western Digital "My Passport Wireless" launched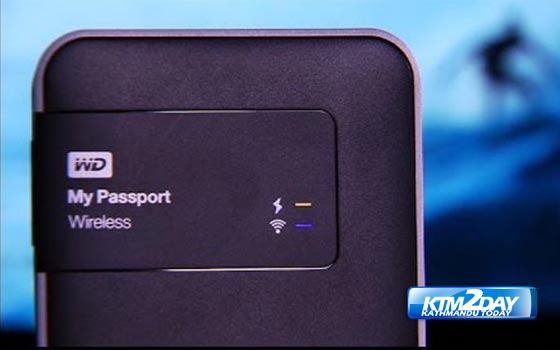 Megatech has launched a wireless mobile storage device named My Passport Wireless, targeting photojournalists, at the ongoing CAN Info-Tech 2016.
Suresh Lohani, managing director of Megatech, said the device is a wireless drive for all the devices that helps free up space on camera, tablet and smartphones, and back up or transfer photos and videos from SD card so that one can keep on capturing photos and videos without worrying of the memory space.
The device is portable and has built-in WiFi. According to the company, it allows users to connect with up to eight devices simultaneously. It is powered by long-lasting rechargeable battery so that it can be easily carried on without having to worry about battery backup. It allows 6 hours of continuous video streaming and up to 20 hours of standby time, according to the company.
"With the use of this device, one can easily stream videos, photos and music and connect to TV, media players, gaming consoles and other devices," said Lohani.
My Passport Wireless can be used as a Wi-Fi hub to share Internet connection with multiple devices. The device is available at Megatech's stall at CAN Infotech at an introductory price of Rs 20,000.