Pediasure launched in new packaging at a special price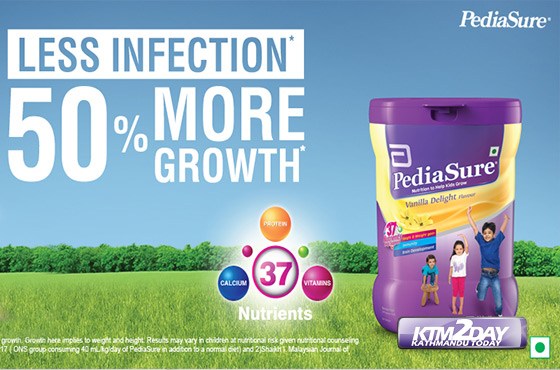 GP Trading, the sole agent of Abbot Nutrition for Nepal, has announced the introduction of PediaSure, a world-renowned children's nutrition supplement in the Nepali market, in a new packaging line, at a special price.
Launched under the theme, 'Designed for Value', the new packaging line offers consumers value for money in 1kg and 400g cartons.
A host of distinguished invitees including the senior management and employees of GP Trading and senior representatives of Abbot Nutrition were present at the launch of the new packaging range, which took place recently in Kathmandu.
Nepali consumers can now purchase the new range of PediaSure from large retailer shops. PediaSure is available in chocolate and vanilla flavours. It is a nutritional supplement that provides complete, balanced nutrition for children from ages one to 10 — the years that are most crucial to a child's growth and mind development, states a media release issued by the company.
Pediasure comes in Chocolate and Vanilla flavour.
Pediasure Price in Nepal:
PediaSure 200 gm – NRs. 450
PediaSure 400 gm – NRs. 805
PediaSure 750 gm – NRs. 1440