Community Homestay Network (CHN) has been selected by Booking.com as top 10 world startups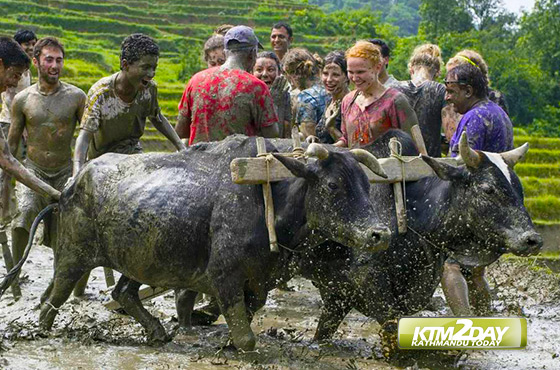 The Community Homestay Network (CHN) has been selected by Booking.com as one of the top 10 world startups in sustainable tourism for 2018. It has been awarded a grant of 225,000 euros (Rs28.59 million) from the Booking Booster Programme.
The CHN is a network of community homestays in Nepal operating in line with the spirit of sustainable and responsible tourism. It connects global travellers with the real faces of Nepal to offer an authentic experience of Nepali culture and traditions while benefiting local communities across the country. The CHN also supports women empowerment in 13 communities of Nepal.
The Booking Booster Programme is a three-week accelerator and mentorship programme for scale-ups of Booking.com, the world's largest e-commerce company. It culminates in an opportunity to pitch for grants of up to 500,000 euros.
Booking.com offers up to 2 million euros to scale-ups that help to relieve pressure on overcrowded tourist areas, businesses that positively impact the environment and social ventures that support local communities in the tourism industry.
CHN founder Shiva Prasad Dhakal participated in the Booking Booster Programme held in Amsterdam for about three weeks from May 15 and received the grant, the company said in a press statement.
The CHN will receive 12 months of ongoing mentoring and coaching from a strategic mix of Booking.com experts representing all parts of the business as well as opportunities and access to collaborate with Booking.com on potential innovative initiatives and experiments to help and accelerate the future growth of the organization.
In addition, Amazon Web Services will also provide the CHN with the resources they need to quickly get started on AWS—including credit, training and support to bring the CHN's ideas to life, the company said.
A homestay experience is where a guest stays in a local village to gain an insight into a typical Nepali lifestyle. Daily cultural activities are a major attraction of the homestay scheme. Sirubari and Ghalegaon were the pioneer villages with regard to homestay. The government has been promoting homestay to decentralize tourism and boost rural economies in Nepal.