Indo-Nepal Fuel Pipeline project to complete soon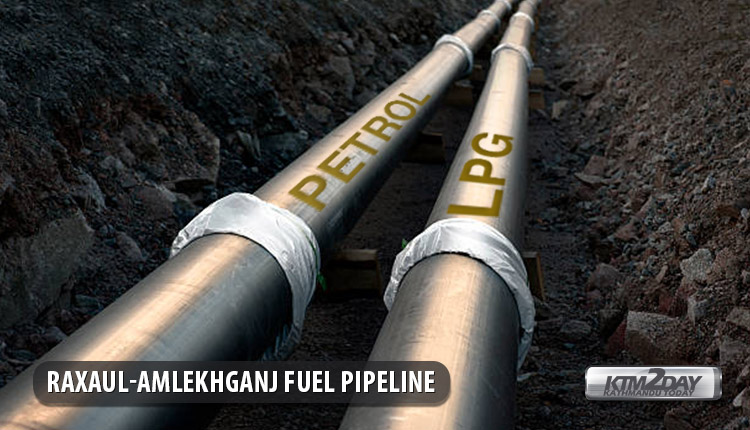 The first trans-national fuel pipeline in between Nepal and India is near completion with only 12.2 kilometers remaining to be laid down.
About 65 per cent of the Motihari-Amlekhganj Pipeline project that covers the length of 36.2 kilometers has been completed, informed the pipeline project office in Simara in Nepal.
The trans-border pipeline stretches 24 kilometers on Nepal side and has been taken forward as "Mega Project" which the Governments of Nepal and India are prioritizing.
"Work on the project is expediting. Petroleum products will be supplied to Nepal through the routes of Patna in India within three months if work continues at this rate without any interruption," the Pipeline Project office's engineer Sharad Prasad Paudyal was quoted by Nepal news agency RSS.
The Pipe installation project along the Rajat Jayanti Chowk of Birgunj, Gandak Chowk Bypass area and 468 meters in Gandak area has been completed while the installation running along the Parsa National Park covering an area of nine kilometers is yet to be laid.
Likewise, laying pipeline along 33.7 kilometers from Motihari to Raxaul in North India has been completed. Pipe installation in the remaining areas will be completed soon if the work continues uninterrupted.
The Indian government is said to have invested Rs 3.5 billion to install the pipeline for the project from Motihari of India to Amlekhganj of Bara. Prime Minister Narendra Modi and his Nepalese counterpart KP Sharma Oli jointly laid the foundation stone for the project at Hyderabad House of New Delhi during PM Oli's visit to India eight months ago.