Tata Cars Price in Nepal 2023 (Aug-Sept)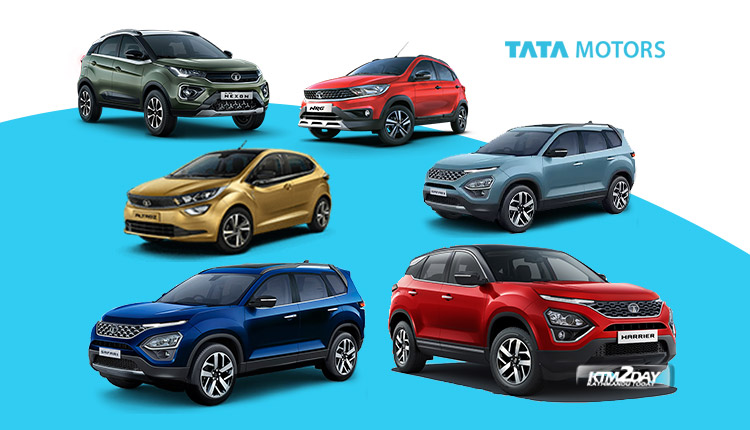 Tata Motors began exporting its commercial vehicles to the mountain kingdom of Nepal in 1982. Today, Tata Motors is a dominant player in Nepal's automobile industry with over 70 per cent of the CV market share, and is one of the top three players in the passenger vehicle segment.
Sipradi Trading Pvt. Ltd. (STPL) is one of the largest players in the automobile and allied business in Nepal. A dominant player in the automobile industry, with over 75 per cent market share in the commercial vehicles category, STPL has been the exclusive distributor of the full range of Tata Motors' commercial vehicles in Nepal since 1982, and passenger vehicles from 2003. With its sales and services distribution network the largest in the country, STPL also services the full range of Tata Motors' vehicles.
Tata Car Price in Nepal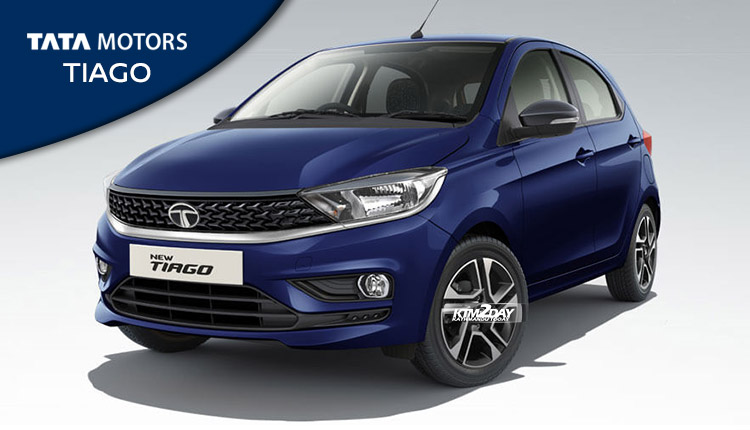 Tata Tiago Specifications
Engine Type Revotron 1.2 L, 3-cylinder Engine
Fuel, Emission norm Petrol BS 6
Capacity, cylinders 1199cc , 3 cylinder
Max Power: kW@r/min 86 PS (63.0 kW)@6000 RPM
Max Torque: Nm@r/min 113 Nm @ 3300 RPM
Transmission Manual 5-speed / AMT 5- Speed
Length x Width x Height (mm) 3765 x 1677 x 1535
Wheelbase (mm) 2400
Min Ground clearance (mm) 170
Boot space (litres) 242
Brakes Front/ Rear Disc / Drum
Suspension

Front Independent , Lower wishbone , McPherson ( dual path ) strut type
Rear Rear Twist beam with coil spring mounted on hydraulic shock absorbers.

Tyres Main – Size, type XE, XT, XZ , XZA – 175/65 R14 : Steel | XZ+ , XZA+ – 175/60 R15 : Alloy
Spare Tyre – Size, type 155/80 R13
Fuel Capacity 35 Liters
Tata Tiago Price in Nepal
| | | |
| --- | --- | --- |
| Tata Tiago Variants | Fuel | Tata Tiago Price in Nepal |
| XE | Petrol | Rs. 2,835,000 |
| XT | Petrol | Rs. 3,010,000 |
| XZ | Petrol | Rs. 3,250,000 |
| XZA | Petrol | Rs. 3,360,000 |
| XZ+ | Petrol | Rs. 3,310,000 |
| XZA+ | Petrol | Rs. 3,750,000 |
| XE BS4 | Petrol | Rs. 2,499,000 |
---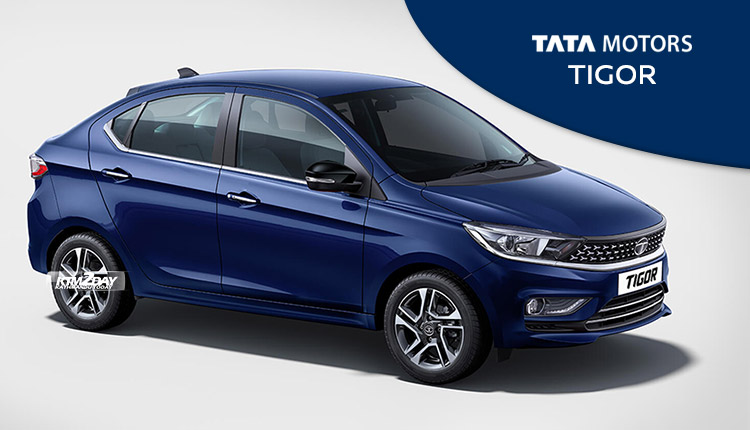 Tata Tigor Specifications
Engine Type Revotron 1.2 L, 3-cylinder Engine, Petrol BS6
Capacity, cylinders 1199cc , 3 cylinder
Max power : PS @RPM 86 PS (63.0 kW)@6000 RPM
Max torque: Nm@RPM 113 Nm @ 3300 RPM +/- 100 rpm
Transmission Manual 5-speed / AMT 5- Speed
Length* Width*Height (mm) 3993 * 1677 * 1532
Wheelbase (mm) 2450
Min Ground Clearance (mm) 170
Boot space 419 Liters
Brakes Front/ Rear Disc, Drum
Fuel Capacity 35 Liters
Suspension

Front Independent, Lower wishbone, McPherson (dual path) strut type
Rear Rear Twist beam with coil spring mounted on hydraulic shock absorbers.

Tyres Size-Type

XE, XM, XZ , XMA – 175/65 R14
XZ+, XZA+ – 175/60 R15
Spare, Size, type 155/80 R13
Tata Tigor Price in Nepal
| | | |
| --- | --- | --- |
| Tata Tigor Variants | Fuel | Tata Tigor Price in Nepal |
| XM | Petrol | Rs. 3,285,000 |
| XMA | Petrol | Rs. 3,585,000 |
| XZ | Petrol | Rs. 3,340,000 |
| XZ+ | Petrol | Rs. 3,585,000 |
| XZA+ | Petrol | Rs. 4,030,000 |
| XE BS4 | Petrol | Rs. 2,899,000 |
| XE BS6 | Petrol | Rs. 3,130,000 |
Tata Tigor EV Specifications
Engine Platform

Ziptron

Fuel

Electric

Capacity, Cylinders

306* KM (ARAI)

Max power: PS@RPM

74.4 PS

Max torque: Nm@RPM

170 Nm

Drive Modes

Drive & Sports

Transmission Type Automatic
Length x Width x Height (mm) 3993x1677x1532
Wheelbase (mm) 2450
Ground Clearance (mm) – unladen 172 MM
Boot space (litres) 316 L
Turning circle Radius (m) 5.1 M
Brakes
Suspension

Front Independent McPherson Strut with Coil Spring
Rear Twist beam with Dual path Strut

Wheels & Tyres
Type Steel Wheels / Alloy Wheels
Size 175/65 R14
Range(KM) 306* KM (ARAI)
Tata Tigor EV Price in Nepal
| | | |
| --- | --- | --- |
| Tata Tigor EV Variants | Fuel | Tata Tigor EV Price in Nepal |
| XE | 26kWh Electric | Rs. 29,99,000 |
| XM | 26kWh Electric | Rs. 31,49,000 |
| XZ+ | 26kWh Electric | Rs. 32,99,000 |
---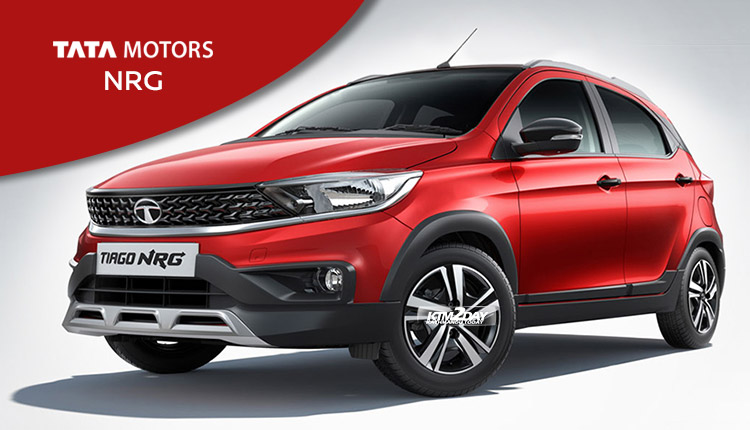 Tata NRG BS6 Specifications
Engine Type Revotron 1.2 L, 3-cylinder Petrol Engine, BS6
Capacity, Cylinders 1199cc, 3 cylinder
Max Power: PS@RPM 86 PS (63.0kW)@6000 RPM
Max Torque: Nm@RPM 113 Nm@3300 RPM
Transmission Type Manual, 5-speed
Length x Width x Height (mm) 3802 x 1677 x 1537
Wheelbase (mm) 2400
Ground Clearance (mm) 181
Boot space (litres) 242
Brakes Front/ Rear Disc / Drum
Suspension

Front Independent, lower wishbone, McPherson (dual path) strut type
Rear Twist beam with coil spring mounted on hydraulic shock absorbers

Tyres Main – Size, type 175/65 R14
Spare Tyre Size 155/80 R13
Fuel Capacity 35 Liters
Tata NRG BS6 Price in Nepal Rs. 34,35,000
---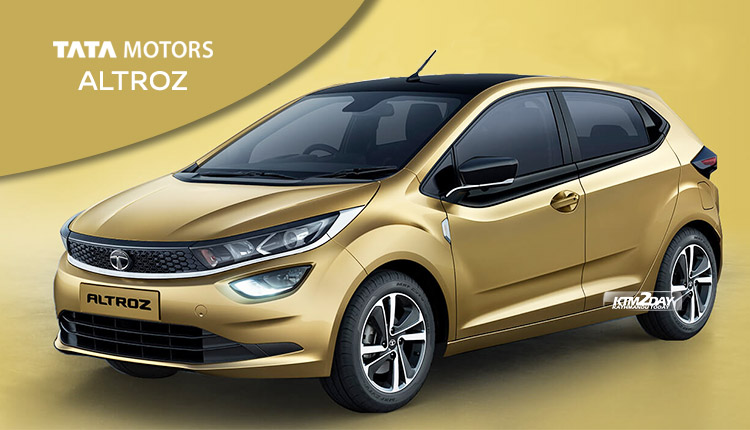 Tata Atroz BS6 Specifications
Tata Atroz Variants – Petrol/Diesel
Engine Type
1.2 L Revotron
1.2 L I-Turbo
1.5 L Turbocharged Revotorq
Fuel
Petrol
Petrol
Diesel
Engine Capacity, No of Cylinders
1199 cc, 3 Cylinders
1199 cc, 3 Cylinders
1497 cc, 4 Cylinders
Max Power (PS@rpm)
86 @ 6000(63.3kW)
110 @ 5500(80.9kW)
90 @ 4000(66.2kW)
Max Torque (Nm@rpm)
113 @ 3300
140 @ 1500 – 5500
200 @ 1250 – 3000
Transmission 5 Speed Manual Transmission
Length x Width x Height 3990 mm x 1755 mm x 1523 mm
Wheelbase (mm) 2501
Ground Clearance – Unladen 165 mm
Boot Space (Ltr) 345
Min Turning Radius (m) 5.0
Brakes Front/ Rear Disc / Drum
Suspension

Front Independent MacPherson dual path strut with coil spring
Rear Twist beam with coil spring and shock Absorber

Tyres Main – Size, type

Steel Wheels with Caps (XM+)
Alloy Wheels (XZ)

Tyre size

165/80 R14 (Petrol/Diesel XE, Petrol / Diesel XE+,Petrol XT i-Turbo),
195/55 R16 (Petrol XM+ , Petrol XZ, Petrol XZ i-Turbo, Petrol XZ+ i-Turbo),
185/60 R16 ( Diesel XM+ , Diesel XZ & Diesel XZ+ , Petrol XZ+ )

Spare Tyre Size 165/80 R14
Seating Capacity 5
Fuel Capacity 37 Liters
Tata Altroz BS6 Price in Nepal
| | | |
| --- | --- | --- |
| Tata Altroz Variants | Fuel | Tata Altroz Price in Nepal |
| XM | Petrol | Rs. 3,255,000 |
| XM+ BS6 | Petrol | Rs. 3,630,000 |
| XZ | Petrol | Rs. 3,855,000 |
---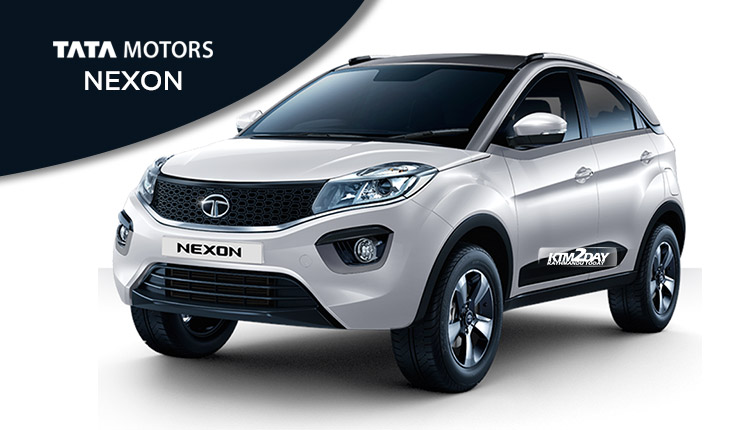 Tata Nexon BS6 Specifications
Engine Displacement: 1198cc (Petrol) | 1497 cc (Diesel)
Power: 108bhp @ 5000RPM
Torque: 170Nm @ 1750RPM (Petrol) | 260Nm @ 1500RPM (Diesel)
Gear Box: 6 Speed
Mileage: 17 kmpl – 23.97 kmpl
Fuel Capacity: 44Ltrs
Ground Clearance: 209 mm
Wheelbase: 2498 mm
Tata Nexon BS6 Price in Nepal
| | | |
| --- | --- | --- |
| Tata Nexon BS6 Variants | Fuel | Tata Nexon BS6 Price in Nepal |
| NEXON XE | Petrol | Rs. 4,030,000 |
| XMS Sunroof | Petrol | Rs. 4,490,000 |
| XZ | Petrol | Rs. 4,440,000 |
| XZ+ | Petrol | Rs. 4,790,000 |
| XZA+ | Petrol | Rs. 5,090,000 |
| XZ+(S) – Sunroof | Petrol | Rs. 5,035,000 |
| XZA+ (S) Sunroof | Petrol | Rs. 5,390,000 |
---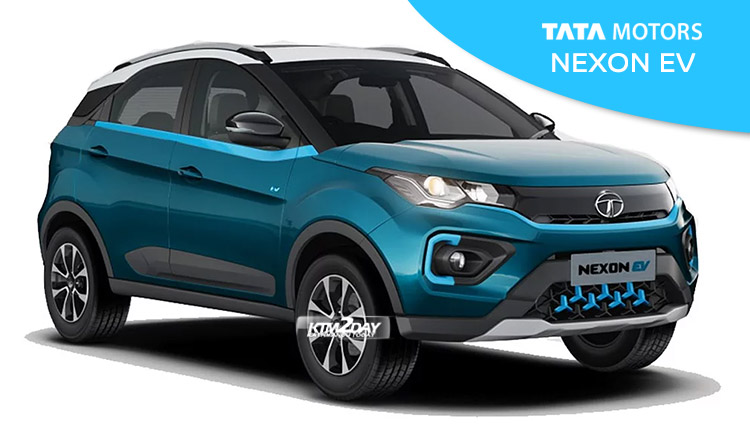 Tata Nexon EV Specifications
Battery Capacity: 30.2 KWh Advanced Li-ion Polymer, Liquid Cooled Battery Pack
Motor Type: 3 Phase Permanent Magnet Synchronous Motor
Max Power: 129 bhp
Max Torque: 245 Nm
Range: 312km
Transmission Type: Automatic
Charging Time: 1 hours (Fast-Charging); 8-10 hrs (Normal-AC)
Front Suspension: Independent MacPherson strut with coil spring
Rear Suspension: Twist beam with dual path Strut
Brakes: Disc (Front); Drum (Rear)
Boot Space: 350L
Kerb Weight: 1400kg
No. of airbags: 2
Tata Nexon EV Price in Nepal
| | | |
| --- | --- | --- |
| Tata Nexon EV Variants | Fuel | Tata Nexon EV Price in Nepal |
| XM | Electric | Rs. 36,99,000 |
| XZ+ | Electric | Rs. 38,99,000 |
| XZ + Lux | Electric | Rs. 40,99,000 |
---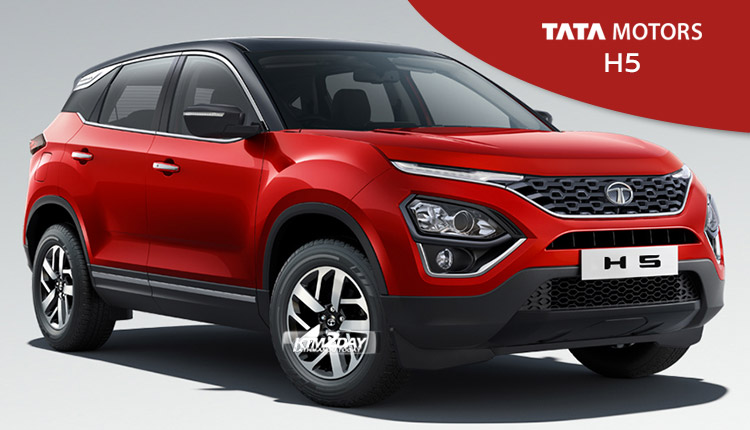 Tata H5 BS6 Specifications
Engine Displacement: 1956cc (Diesel)
Power: 167.63bhp @ 3750RPM
Torque: 350Nm @ 1750RPM
Gear Box: 6 Speed
Mileage: 17 kmpl – 23.97 kmpl
Fuel Capacity: 50Ltrs
Ground Clearance: 205 mm
Wheelbase: 2741 mm
Tata H5 BS6 Price in Nepal
| | | |
| --- | --- | --- |
| Tata H5 BS6 Variants | Fuel | Tata H5 BS6 Price in Nepal |
| XZA | Diesel | Rs. 86,85,000 |
| XZ+ Panoramic Sunroof | Diesel | Rs. 85,85,000 |
| XZA+ Panoramic Sunroof | Diesel | Rs. 90,85,000 |
---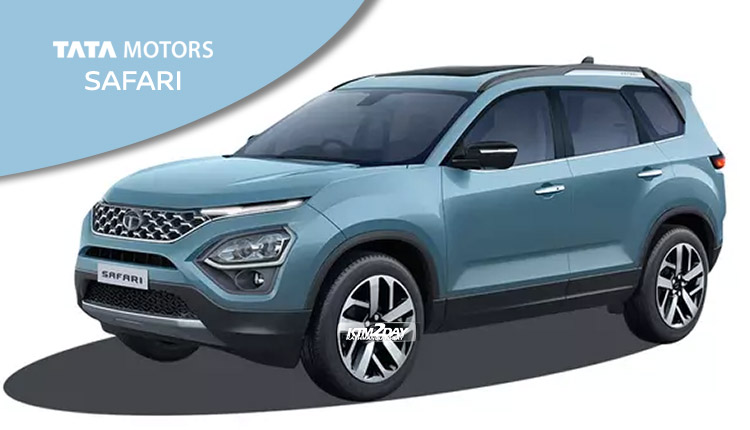 Tata Safari Specifications
Engine type 2.0-litre Kryotec
Displacement 1956 cc
Valves 4 valves/cylinder, DOHC
Fuel type Diesel
Power (bhp) 168 bhp at 3750 rpm
Torque (Nm) 350 Nm at 1750 rpm
Mileage (ARAI) 16.14 kmpl
Transmission type Manual/AMT
Number of gears 6
Emission standard BS-VI
Drivetrain FWD
Dimensions 4661 x 1894 x 1786 mm
Wheelbase 2741 mm
Kerb weight 1825 kg
Ground clearance 205 mm
Seats 6/7
Boot space 447 litres
Fuel tank capacity 50 litres
Front brake Disc
Rear brake Disc
Steering Power-assisted (hydraulic)
Wheels Steel rims
Front tyre 235/70 R16
Rear tyre 235/70 R16
No. of airbags 2/6
Tata Safari Price in Nepal
| | | |
| --- | --- | --- |
| Tata Safari Models | Fuel | Tata Safari Price in Nepal |
| SAFARI XT+ | Diesel | Rs. 82,35,000 |
| SAFARI XZ+ | Diesel | Rs. 91,85,000 |
| SAFARI XZA+ | Diesel | Rs. 96,35,000 |
| SAFARI XZ+ Adventure | Diesel | Rs. 92,35,000 |
| SAFARI XZA+ Adventure | Diesel | Rs. 98,85,000 |
| SAFARI XZ+ (6) Adventure | Diesel | Rs. 93,35,000 |
| SAFARI XZA+ (6) Adventure | Diesel | Rs. 1,00,35,000 |
| SAFARI XZ+ 6 | Diesel | Rs. 91,34,000 |
| SAFARI XZA+ 6 | Diesel | Rs. 97,35,000 |
---
Contact Information
To get more details about Tata cars price in Nepal with their specifications; or to buy or test-drive, you can contact at:
Sipradi Trading Private Limited
Thapathali, Kathmandu, Nepal
Phone Number: +977 – 1 – 4250610, 4250610
Jawalakhel: 01-5526838, 5542026
Naxal: 01-4419449, 4413567
Also Check : Suzuki Car Price In Nepal