Samsung Galaxy S10: All we've learned to date about the new series!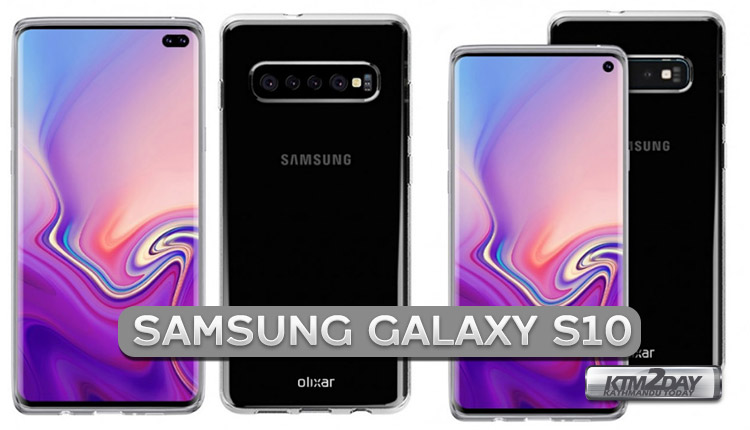 Once again, we have gathered information about the Samsung Galaxy S10 series , so it's a good opportunity to pack them all to see where we are. Starting from the freshest ones, rumors have been released today that their mass production has already begun and, if the information is true (sources say), Samsung is already a month ahead of last year Galaxy S9.
Note, however, that they do not indicate whether the launch of mass production includes all Samsung Galaxy S10 models, but we would be betting on everything except 5G. It seems that Samsung wants to "unleash" earlier with the releases that will be released all together in early March on a large scale to empty the production line for both the 5G model and its famous folding smartphone.
The second update today is about the Samsung Galaxy S10 camera. A report from XDA Developers reveals Bright Night , which we see as something similar to Huawei's Night Sight and Huawei Night Mode. With Bright Night turned on, the device will take many pictures and combine them into one to create a brighter photo in more detail in low light conditions.
View this post on Instagram
The third update of the day concerns the name " Edge ", which is to be used by the Samsung Galaxy S7 Edge. According to the MobileFun store, it can not be ruled out that the basic version will be called the Samsung Galaxy S10 Edge to be readily understood by the customer as having a convex panel, as opposed to the flat that we will see on the Samsung Galaxy S10 Lite . If this information is true, then we will not have a "neat" Samsung Galaxy S10.
What do we expect to see finally?
Samsung Galaxy S10 Lite with flat screen 5.8 " FHD +, dual camera, single front camera and price close to $ 799
Samsung Galaxy S10 Edge with 6.1 "QHD + curved screen, triple camera, single front camera and price close to $1099
Samsung Galaxy S10 Plus with 6.4 "QHD + convex screen, triple camera, dual front camera and price close to $1399
Samsung Galaxy S10 5G with 6.7 "QHD + curved screen, triple or quad camera, dual front camera and price close to $1700
The other technical features that have been heard over the course of time (and some have been confirmed) include Qualcomm Snapdragon 855 or Samsung Exynos 9820 (depending on country), 6GB to 12GB RAM, 128GB to 512GB of storage space, in-display sensor (except for Lite), WiFi 802.11ac, Bluetooth 5.0, GPS / GLONASS, NFC, 4G LTE, Android 9.0 Pie with One UI, and PowerShare to charge other devices wirelessly.