ISPs preparing to increase internet fees starting from Jan 2019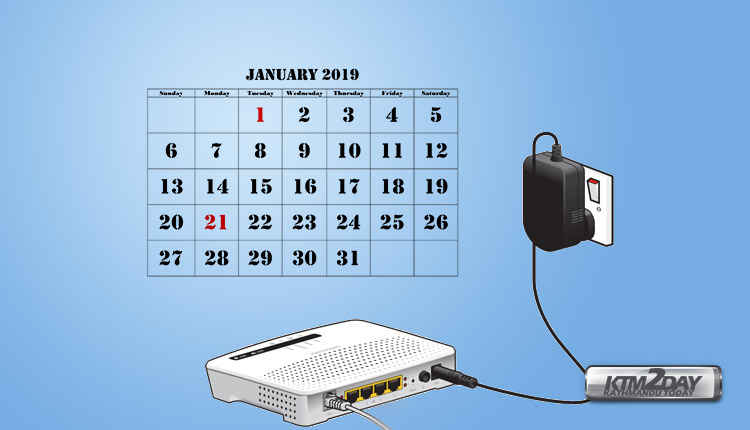 The internet service providers (ISPs) have urged the government to raise the price of internet services from January.
Citing that government had failed to implement various commitments it had made to ISPs earlier, they have submitted a letter to Ministry of Communications and Information Technology asking the government to increase internet fees from the beginning of 2019.
In line with the government's decision to impose 13 per cent telecommunication service charge on internet services from this fiscal, ISPs had raised internet fees by almost 14 per cent from mid-July. However, after government piled pressure on them, ISPs had revoked their decision to hike the internet fees. ISPs had agreed to revoke their decision also because government had expressed its commitment to adjust 13 per cent telecommunication service charge on ISPs through other means.
However, ISPs are preparing to hike internet fees after the government did not show any interest in implementing its earlier commitment.
"The 13 per cent service charge has been adding financial pressure on ISPs. As neither the government nor
Nepal Telecommunications Authority are keen in addressing our problems, we will be compelled to raise internet fees," said Sudhir Parajuli, former president of Internet Service Providers' Association, adding that internet cost will go up from January if MoIC fails to address ISPs' concerns.
ISPs have been claiming that they revoked their earlier decision to raise internet fees as government had pledged to revise other taxes being levied on the internet industry.
On the other hand, the government has said that ISPs will not be allowed to raise internet fees against the backdrop of falling global bandwidth price. Minister for Communications and Information Technology Gokul Baskota, had criticised the ISPs for not adjusting internet fees in line with the international bandwidth cost.
"Even though global internet bandwidth cost has been dropping Nepali internet subscribers have not been able to benefit from it. ISPs do not have any logical ground for raising fees," he had stated.