XIaomi Black Shark Skywalker : Snapdragon 855 processor and 5G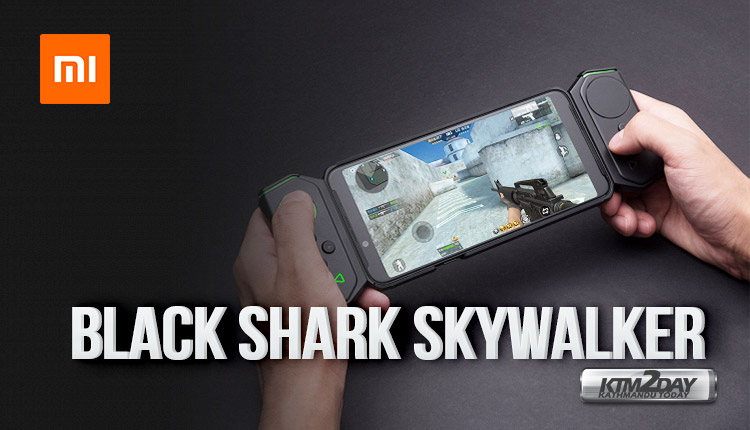 The bet on gaming smartphones will be strong this year. All major companies want their piece of cake … And if so far we only had one or two companies betting heavily on this segment (Razer with the Razer Phone 2 and Asus with the Asus ROG Phone )and now we see how the market fills with new alternatives with the arrival of Xiaomi Blackwalker Skywalker .
Xiaomi Black Shark Skywalker
Although the main details about the technical characteristics of Xiaomi smartphone gaming are still kept secret we still know some information about the new device that this Chinese giant is preparing in order to conquer the market in 2019.
At first we know its name … Xiaomi Black Shark Skywalker . That is, Xiaomi will present a new model within its line of gaming  smartphones line that launched a few months ago with the launch of the original Black Shark . Specifically, the original model of the Xiaomi Black Shark was presented last April. Model that was later updated with the launch of the Black Shark Helo and that appeared in the last month of October. The Xiaomi Black Shark 2 or Black Shark Helo was a powerful smartphone with 10 GB of RAM. Both phones were based on the Snapdragon 845. These models seem to be followed by the new model –  'Skywalker'.
Last week, executives of Xiaomi, in a public announcement made on the Weibo social network, officially confirmed the existence of such device.
As for the characteristics of the Black Shark Skywalker , the leaks indicate that it would be based on a SoC Snapdragon 855 processor, a processor that obtained more than 11,000 points in multi-threaded mode in the Geekbench database.The version that was seen in this site was equipped with 8 GB of RAM, but it is known that there will be versions with 10 GB and possibly 12 GB.
In addition to more than enough power to run games, the Black Shark Skywalker should arrive with support for fifth generation networks, that is, support for 5G networks. The sources say that the phone will be presented as soon as possible … although at the moment we can not give you a specific date.
The executive director of Xiaomi, Lei Jun promised that this year the most interesting smartphones from the various departments or divisions of the company will appear on the market (so this year we will see proposals from both the Xiaomi brand and the Redmi , Poco sub- brands , Myth and Black Shark ).