US Bangla crash at KTM Airport caught on tape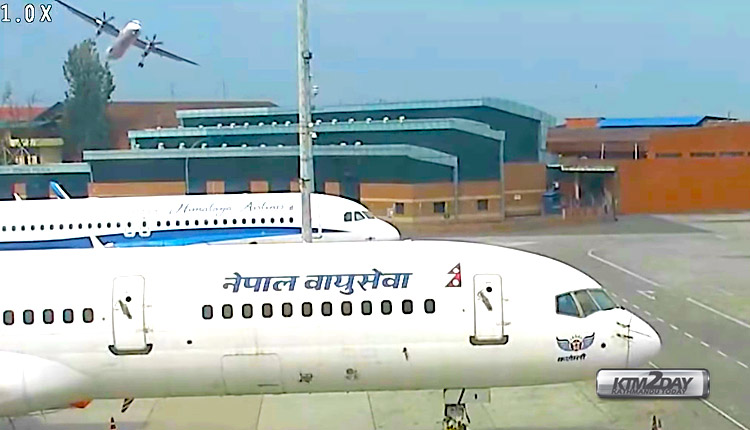 A video of the US Bangla plane that came down at Tribhuvan International Airport on March 12 last year has surfaced on social media sites.
The video, recorded on various CCTV cameras of the airport, shows the 78-seater Bombardier Dash 8 Q400 aircraft narrowly missing the airport building and aircraft parked in the parking bay. The right landing gear touches the ground first after which it comes to a rest near the runway before it is engulfed in flames.
The aircraft was permitted to land from the southern side of the runway over Koteshwor but it landed from the northern side. Fifty-two people were killed in the crash.
An official investigation led by the Nepal government found Captain Abid Sultan was going through tremendous personal mental stress and anxiety, and a series of erroneous decisions on his part led to the crash of the Flight BS211.