Can this phone run PUBG smoothly?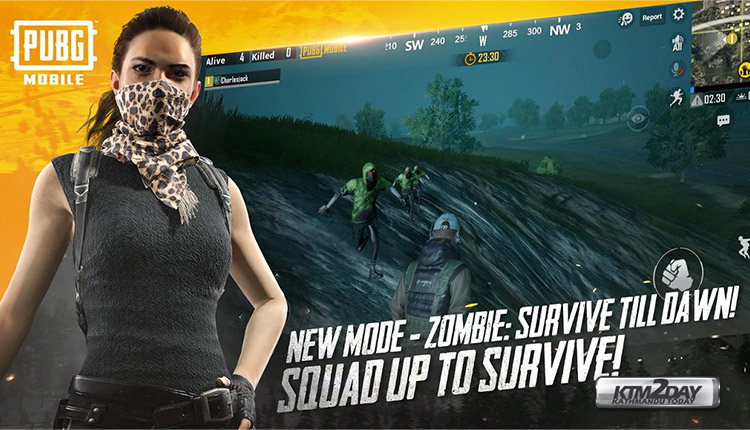 "Can this run PUBG smoothly?" is a question asked by many customers in Nepal when buying a new smartphone. The wildly popular game requires a powerful smartphone for the best gaming experience and Nepali customers are doing their research before putting down their money for a PUBG ready smartphone.
They are opting to buy mid-range smartphones from Huawei, Oppo, Xiaomi among others. These smartphones typically cost anywhere from Rs25,000 to Rs40,000.
"Around 45 percent of smartphones ranging from Rs25,000– Rs40,000 are being sold specially for their gaming ability," said Miraj Gurung, training and product manager at Call Mobility, the authorised distributor of Huawei smartphones.
He said that popular titles like PUBG, a graphically demanding game, are contributing to the surge in smartphone sales. "Our sales started spiking with the introduction of PUBG and similar games nearly a year ago," he said.
It is the same situation at Vivo Nepal. Saugat Dhungana, brand executive at Vivo Nepal said that sales have jumped by nearly 30 percent with the introduction of PUBG. Gamers who want to play the game on the go are looking for a good processor combined with ample RAM before buying a new smartphone, he said.
The company ran out of stock within 10 days after the launch of the V15 Pro a month ago, he said. The gaming feature on the V15 series is resonating with customers, he said.
Suraj Maharjan public relation head at Oppo Nepal said that millennials today love to play games when on the go or during their free time and demand smooth, immersive gaming experience. To attract more gamers, the company developed their own performance acceleration engine called Hyper Boost. This engine uses a three-pronged approach to boost system performance, gaming performance, and APP performance, and provides gaming assistance that can enhance the user experience at the system level.
As the smartphone market heats up, smartphone manufacturers are going above and beyond to get a leg up on the competition. For example, Huawei developed its own Kirin chipset to extract the best gaming performance in its smartphones.
Customers have become more gaming conscious while buying phones these days as they are asking for smartphones that are capable of playing PUBG, said Integrated Mobility Solutions (IMS) Group, the authorised distributor of Samsung mobile phones in the country. The company revealed that their mid-range M20 series is doing strong sales due to the rise of mobile games in Nepal.
The affordability and portability of mid-range smartphones are some of the major reasons why people are opting for mobile games instead of playing on their PCs, laptops and consoles. A typical gaming PC rig costs around Rs90,000 while consoles like the PS4 cost upwards of Rs40,000. And that does not include the cost of games, which must be purchased separately.
Whereas, a mid-range smartphone like the Redmi Note 7 that costs only Rs25,000 can play graphically demanding games like PUBG without breaking a sweat. Many popular games are free on smartphones.
The latest mid-range smartphones being sold in the market are coming with a powerful processor, large battery and ample storage options for users looking to game on the go.