Xiaomi Mi A3 and Mi A3 Lite, more details emerge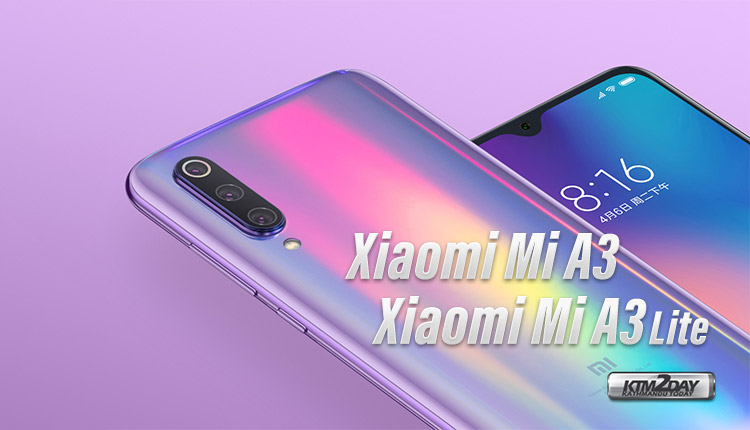 Last year, we saw the release of devices that eventually became one of the most popular smartphones of the Chinese manufacturer, the Xiaomi Mi A2 and Mi A2 Lite. In addition to impressive specifications, the presence of Android One was one of the big reasons for its popularity.
Now the first rumors are circulating about its successors, the Xiaomi Mi A3 and Mi A3 Lite. According to leakster Mishaal Rahman, both the handsets come equipped with a processor of the Snapdragon 700 family. However, it did not confirm whether it would be the SD710 or SD712.
But it seems unlikely that the brand will opt for the SD710. There were also some rumors that indicated the possibility of arriving with the Snapdragon 730. So it seems that the indecision will be even between this one and the Snapdragon 712. Regardless of which is its processor, it is certain that they will not disappoint in terms of performance.
We do not yet have confirmed information on the remaining specifications of the new smartphones, but there are some details that we would like to see present.
Firstly, confirming the upgrade on the processor is great news, ensuring that the performance and battery life will be greatly improved. In addition to its impressive performance, last year's models also stood out for their photographic capabilities.
Thus, we expect the Xiaomi Mi A3 and Mi A3 Lite to surprise us in this segment too. For this, it would be interesting to have a front camera of 32 megapixels, and a triple rear camera. In the case of the rear camera, one would expect a main 48-megapixel sensor and a secondary sensor with ultrawide angle lens.
In addition, it would be interesting to see at least the Xiaomi Mi A3 arrive with the fingerprint reader built into the screen. However, this would not be a guaranteed deal breaker , especially if the brand manages to keep its price as appetizing as last year.