Google Nest Hub Max : Smart Home Display Launched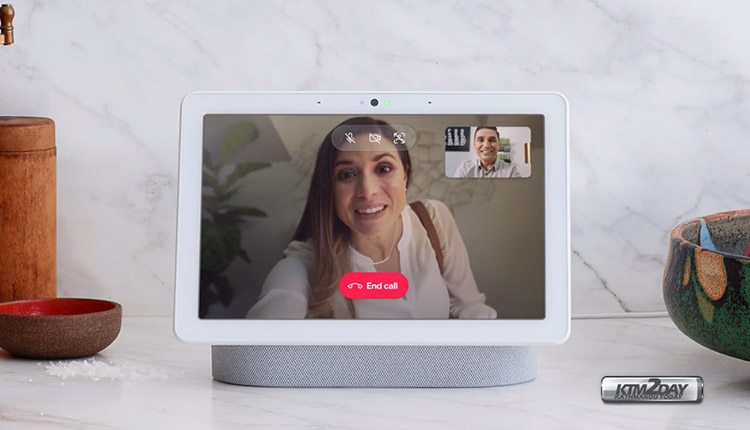 Google yesterday introduced not only Pixel 3a smartphones and the Android 10 operating system.
Also yesterday, the search giant revealed the Nest Hub Max smart display. Recall that the first model from the company is called Home Hub, and for some reason, this belongs to the Nest family. But if you go to the official website of Google, everything will fall into place – the old model was renamed to Nest Hub. Apparently, Google for some reason decided to separate this product line from other devices of the Home family.
The new model has become larger and more expensive. If the Nest Hub model was estimated at $ 130, and now it is completely sold for $ 100, then Hub Max costs $ 230. The model received a 10-inch HD display and a front-facing camera, which the younger version lacks. That is, Nest Hub Max can be used for video calls via Duo, surveillance, and not just for information. Further, Google has added gesture support in the device to make it easier to pause the media or turn down the volume, without the need to shout at the device during noisy situations.
Additionally, the company stated that privacy will be a major part of its connected home devices and services.
As privacy is a big part of Google's new smart home commitment, the Nest Hub Max will come with a green light to show when the camera is streaming or recording. Further, there are multiple controls to disable cameras and microphones, including a hardware switch.
Google Nest Hub Max works well with multiple members of the family and is capable of providing a personalized experience to everyone.
The new device is also able to replace the speaker system since there are three speakers: a pair of 18-mm power of 10 W and one 75-mm subwoofer of 30 W power.
For the rest of the specification, we can note the light sensors, Bluetooth 5.0, built-in Chromecast and dimensions of 101 x 250 x 182.6 mm. There are two colors to choose from: black and gray.
Price
Google says Nest Hub Max will first go on sale in the US at $229 later this summer, followed by the release in the UK at GBP 219 and Australia at AUD 349.
The existing Nest Hub, Google Home, and Google Home Max are getting a price cut in the US and will now retail at $129, $99, and $299 respectively.