DJI launches OSMO Action camera to compete against Go Pro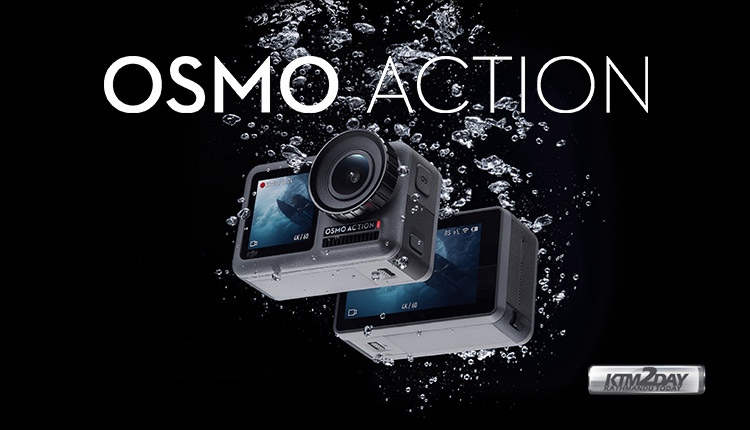 As expected, today the company DJI introduced its first action camera. The new device, called Osmo Action, is priced at $ 350, although previously it was called the higher cost – $ 400 .
DJI Osmo Action is designed to compete with models of the GoPro Hero series. The new device features dual  screens –  a 2.25 inch rear touchscreen and a 1.4-inch frontal one. The latter is characterized by high brightness – 800 cd / sq.m., and therefore it is well suited for use on a bright sunny day.
Features :
two microphones
the ability to live-stream footage via a smartphone app
waterproofing
a time lapse feature
up to 60 frames per second 4K resolution video
8x slow-mo video in 1080p resolution
12 megapixel photos
voice-activated controls
The action camera, of course, is made of a protected case and can withstand falls from a height of 1.5 m and is water resistant to a depth of upto 11 meters. And if you need to dive more, then there is a special hard case. For ease of operation, the Quick Switch physical button is located on the top panel of the camera. It switches not only the shooting modes (photo, video, slow and interval), but also the displays (rear / front).
And of course, the camera supports recording video resolution of 720p and 1080p. It is possible to record 4K video at 60 fps if you shoot in HDR, the frequency will be limited to 30 fps. As in GoPro, the Osmo Action also comes with electronic image stabilization which is called RockSteady.
Osmo Action is equipped with a Sony 1/2.3 inch matrix with an effective resolution of 12 megapixels. And an F/ 2.8 aperture lens with a 145 ° field of view. Other specificaitons include, Wi-Fi adapters 802.11ac and Bluetooth 4.2, the battery capacity is 1300 mAh. Dimensions of the model – 65 x 42 x 35 mm, weight – 124 grams.