KaiOS, Operating System that makes Feature Phones Smart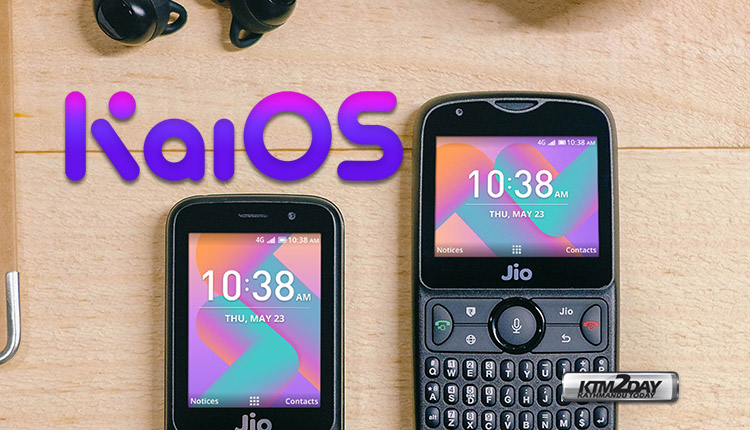 It may be difficult to compete with the de facto duopoly formed by iOS and Android, but it is not impossible . This has been demonstrated by a small player who has managed to conquer the segment of entry-level handsets and who has just achieved a remarkable milestone.
KaiOS is already in 100 million devices distributed in 100 countries. The growth of this mobile platform seems guaranteed if we take into account that they have just managed to attract an investment funding of $ 50 million.
Kai's existing shareholders are Google and TCL Holdings and the latest funding has been granted by Cathay Innovation. This investment from Cathay Innovation and other industry leaders will further strengthen Kai's leadership position in the rapidly growing smart feature phone segment.
In June 2018, Google invested $ 22 million in Kai OS and as part of the investment, KaiOS will be working on integrating Google services like search, maps, YouTube and its voice assistant into more KaiOS devices, after initially announcing Google apps for KaiOS-powered Nokia phones earlier this year.
Kai now plans to expand into new markets, and to invest in product portfolio research and development. It will also enable Kai to mature its ecosystem by accelerating the growth of the KaiOS developer community.
Kai experienced strong growth in 2018 as it built a presence in new markets such as India and Africa through critical partnerships with companies including Reliance Jio, Google, Facebook, Twitter, Orange, MTN, Qualcomm, and others.
According to a recent Counterpoint study, the smart feature phone segment accounted for nearly one-quarter of all handset shipments by Q3 of last year and presents a $28 billion dollar market opportunity in the coming three years, indicating that the global demand for a sophisticated yet cost-effective smartphone alternative is on the rise.Kai aims to transition a substantial portion of the more than 1.5 billion feature phone users to smart feature phones, enabling carriers, manufacturers, developers, and advertisers to create innovative, new business models.
KaiOS has an optimized user interface for non-touch phones. The platform supports 3G and 4G/LTE, as well as Wi-Fi, GPS, and NFC. It works with chipsets from all major manufacturers including Qualcomm, UNISOC, and MediaTek. KaiOS offers a smooth user experience on devices with as low as 256MB of RAM. Through the KaiOS Developer Portal, app developers can create their own content for KaiOS and have it published in the KaiStore. Using KaiAds, content owners can monetize their apps and services on KaiOS, while brands have the opportunity to reach an entirely new segment of users with their ads.