Three to launch the UK's fastest 5G network in August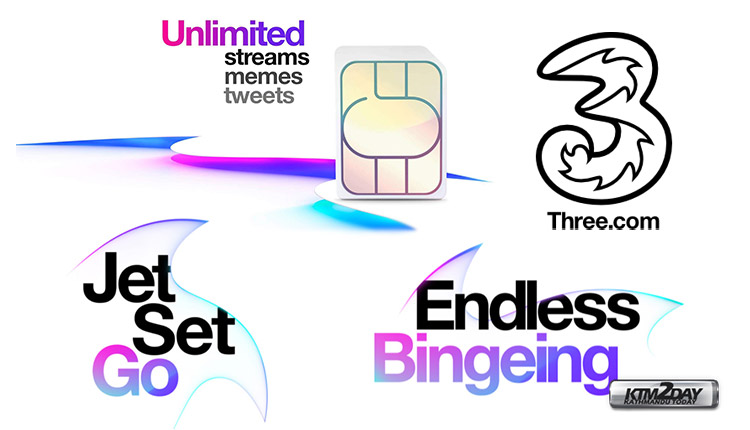 Following successful trials with customers in London, Three UK has today announced it will launch 5G in August with a 5G home broadband service in London.
5G mobile and home broadband in 25 towns and cities across the UK by the end of 2019
Taking advantage of the UK's biggest 5G spectrum holding
5G service powered by world first cloud core network from Nokia
Three will then launch both mobile and home broadband offerings in 25 towns and cities across the UK before the end of the year.
Network improvements are being carried out across the busiest areas of the UK, including London, Cardiff, Glasgow, Birmingham, Manchester and Liverpool, as part of Three's £2bn 5G infrastructure investment commitment which includes a new 5G-ready world first cloud core network provided by Nokia.
Three has more than twice as much 5G spectrum as its closest competitor, which will deliver significantly faster speeds for its customers.  Importantly, Three is the only operator who can offer a 'true' 5G experience which requires 100MHz of 5G spectrum, as set out by the ITU, the global standards body on 5G technology.
This market-leading spectrum portfolio1, alongside investment in high capacity smart antennas, will deliver the fastest 5G network in the UK. At launch, peak mobile speeds will be at least 2x faster than other mobile network operators and will provide a more reliable connection and experience for customers.
This investment will also help Three meet the anticipated future demand for data, with UK consumers expected to use 13 times more mobile data in 2025 than today. Three's mobile customers are particularly data-hungry, already using 3.5x more data per month than the industry average.
Three's 5G home broadband customers will also benefit from the simplicity of plugging a hub into the wall to immediately become connected, without lengthy engineer wait times or a long-term contract. This 'plug and play' 5G service is set to offer comparable speeds to fibre, while offering more flexibility and better value for money.
Over the next three years, Three's 5G rollout will continue to ramp up to cover 80% of its network traffic. The network investment programme also includes upgrades within Three's 4G network, expected to deliver up to 400% improvements in speed and capacity. This will be achieved through deploying more 4G spectrum, converting 3G spectrum to 4G and using advanced antenna technology.
Three's 5G network debuting at London Fashion Week in February, installing the world's first 5G mixed reality catwalk featuring model Lennon Gallagher, and marking the UK's first permanent consumer-facing 5G installation.
Three will be announcing more detail around handset range and pricing in July.
UK 5G spectrum by operator :
| | |
| --- | --- |
| Operator | 5G spectrum holdings |
| Three | 140MHz (includes 100MHz contiguous block) |
| Vodafone | 50MHz |
| EE | 40MHz |
| O2 | 40MHz |