Nokia 2780 Flip Launched with Qualcomm 215 SoC, KaiOS 3.1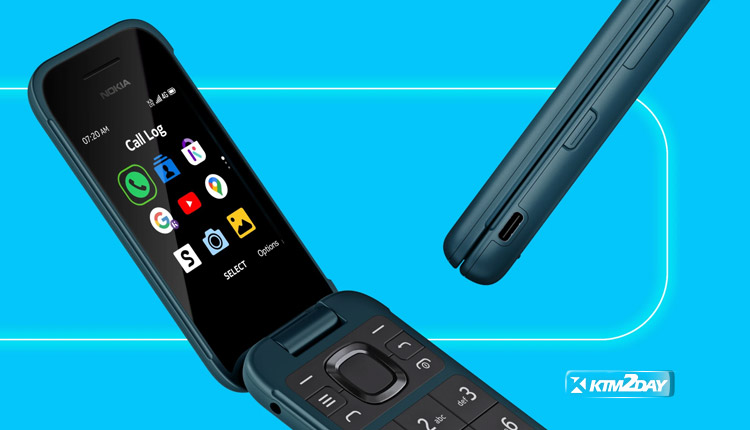 The Nokia 2780 Flip phone has just been released to the public. It's the newest flip phone from HMD Global. The smartphone is very much like the Nokia 2760 Flip, which was launched in March of this year.
The Nokia 2780 Flip is the company's newest feature phone. The HMD Global phone is armed a Qualcomm 215 system-on-chip. Inside the phone is a 2.7-inch TFT screen, while on the outside is a smaller display, measuring in at 1.77 inches.
The latest version of KaiOS, 3.1, is what powers this feature phone. According to the specifications, the flip phone has 4GB of RAM and 512MB of storage space. The 1,450mAh battery inside the Nokia 2780 Flip makes use of both VoLTE and RTT. Earlier this month, Nokia debuted the Nokia G60 5G in India.
Nokia 2780 Flip Specifications
The primary screen of the Nokia 2780 Flip is 2.7 inches, and there is a secondary display that is 1.77 inches in size. The latter can provide information such as the time and caller ID. Above the secondary display, you'll find a 5MP camera sensor with LED flash. The T9 keypad and clamshell shape set this feature flip phone apart. It has been reported that the Nokia 2780 Flip can withstand the normal wear and tear of daily use.
The Nokia 2780 Flip's internals are powered by a Qualcomm 215 processor with a 1.3 GHz quad-core CPU and an X5 LTE modem capable of 150 Mbps download rates. It runs smoothly on 4GB RAM and 512MB of storage space. The battery, which can be removed and replaced, has a capacity of 1,450 mAh.
The Nokia 2780 Flip comes preinstalled with KaiOS 3.1. Features like real-time texting during calls and compatibility with hearing aids are provided. It also comes loaded with web browser, Google Maps, and YouTube. This feature phone has Wi-Fi, a music player, and an FM radio.
Nokia 2780 Flip Price in Nepal
The Nokia 2780 Flip can be yours for $90 (around Rs. 11,950) and comes in either red or blue.
On November 15th, it will be released in the United States in partnership with carriers AT&T, Verizon and T-Mobile.
This latest feature phone from Nokia is expected to launch in Nepali market in the near future.