Samsung flagship tablet Tab S6 exposed in real pictures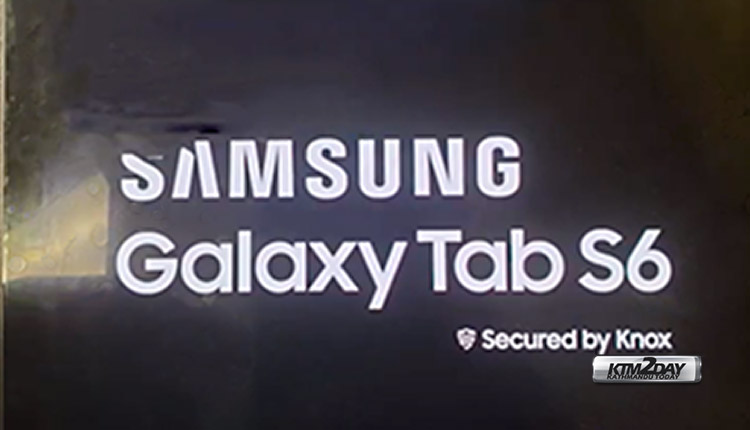 It is almost a year since the release of the Galaxy Tab S4 flagship tablet. Although the Android tablet segment  is not valued as smartphone market, it is necessary to maintain the presence of this product line every year.
Today, foreign media SamMobile exposed Samsung's next-generation flagship tablet – not the Galaxy Tab S5, but the Galaxy Tab S6.
According to the news, the Samsung Galaxy Tab S6 will be equipped with the Snapdragon 855 mobile platform, supplemented with 6GB of RAM and equipped with the Android 9 Pie OS. The internal storage will come in two sizes of 128GB and a maximum of 256GB.
According to leaked images provided by SamMobile, the Samsung Galaxy Tab S6 has a front design similar to the Tab S4, which is 10.5 inches; the back is equipped with a dual camera, which may include a TOF lens. There is also a groove under the rear lens to provide placement and charging for the S Pen stylus. In addition, the S Pen supports Bluetooth connectivity as well as the Galaxy Note 9 device.
Like the previous generation, the Samsung Galaxy Tab S6 will also offer keyboard case accessories and is available in both WiFi and LTE versions.
It is unclear when the Samsung Galaxy Tab S6 will arrive, but considering that Samsung launched the Galaxy Tab S4 the week before Galaxy Note 9 last year, the launch of the Tab S6 should be around the same timeline of the Galaxy Note 10, that is around August 7th.