Government raises Visa Fees for foreigners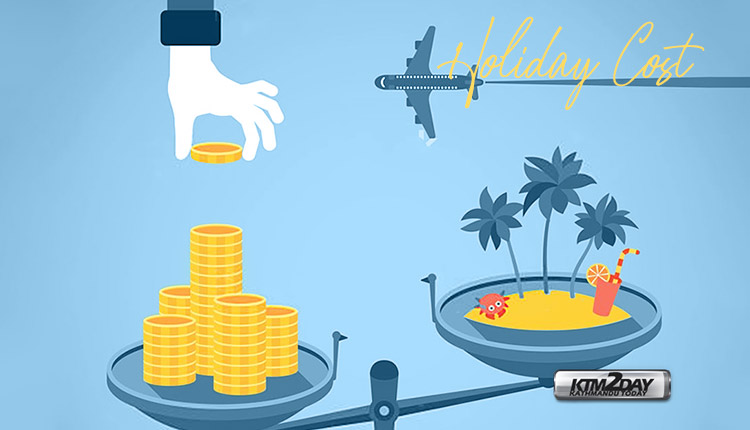 The government has raised tourist visa fees for foreigners effective from Wednesday, also the starting of the new fiscal year – FY2019/20.
The Department of Immigration (DoI) has increased the visa fees for tourist, students, non-tourist, business and residential visa types.
It had already been a decade since the visa fee was last raised. Ram Chandra Tiwari, director at DoI, said: "We have raised the fee after much planning and a meticulous homework for almost three years."
After the hike, tourist visa fee for 15 days (multiple entry) is US $30, up from $25. Likewise, the fees for 30 days (multiple entry) is US $50 and for 90 days (multiple entry), it is US $125, up from $40 and $100, respectively.
The visa extension fee has also been increased with a minimum of $1 to a maximum of $5. The tourists will have to pay additional $3 per day for visa extension within valid visa period and $5 per day for visa extension after visa expiration.
Under the non-tourist type, foreigners with Nepali origin will have to pay $10 per month, up from $5. Foreigners working in offices or projects directly affiliated with the government of Nepal and their dependents will be charged $30 per month while foreigners married to Nepali citizens will have to pay $15 per month. Previously they had to pay $20 and $10, respectively.
The residential visa fee has seen the highest increment. A 'new visa' with multiple entry facility used to cost $200 for residential type, which has now been increased to $500. Likewise, $200 will be charged for visa renewal with multiple entry facility, up from $100 per year.
A total of Rs 3 billion was collected from visa fees last year, according to the DoI.
"The increment is very minimal and it is less likely to affect the Visit Nepal 2020 campaign," Tiwari said. Tourists from SAARC countries except Afghanistan are exempt from the multiple entry tourist visa fee for 30 days. Tourists from Bangladesh, Bhutan, Maldives, Pakistan, and Sri Lanka will be charged the same amount afterwards except India as Indians don't need visa to enter Nepal.
Kiran Neupane, director of Holidays to Nepal, a tour agency, said that the raise will not have much impact on the tourist arrival. "The visa fee is still low in comparison to other countries, so it would not affect the influx of tourists," he told Republica, adding: "Other services like hotels, food and land transportation are cheaper in Nepal because of which tourists are still attracted to Nepal."
The government had made the decision on May 26 this year.