IOS 13 security flaw allows to bypass the lock screen to access all contacts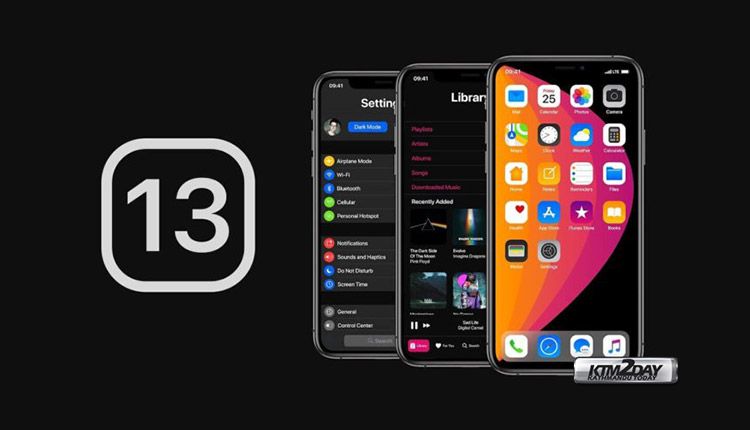 The official release of iOS 13 is expected on September 19, but Apple has already discovered an unpleasant vulnerability in the new version of the mobile OS that allows access to all contacts stored in the phone without unlocking. It is reported by The Verge .
IOS 13 Security Flaw Reveals User Contacts
By making a FaceTime call and activating the Siri VoiceOver feature, an iPhone user can access the iPhone owner's contact list . This gives the malicious user a list of phone numbers, email addresses, addresses and more without unlocking the device. Photos from the smartphone owner are still protected.
Just to remind you, VoiceOver allows Siri to read text that appears on the iPhone display and is considered an accessibility feature for blind or visually impaired people.
Rodriguez says he sent Apple a video revealing the vulnerability on July 17. It is still present in the Gold Master (GM) version of iOS 13 to be released next week.
That said, using this same GM version of iOS 13 on an iPhone X, The Verge was able to replicate this. Last year Rodriguez discovered a similar exploit on iOS 12.1 but was more serious. In practice, it allowed a malicious user not only to access the owner's contacts, but also the photos. Apple later corrected this issue through an update. VoiceOver was also instrumental in another similar exploration that allowed third parties to view contacts of an iPhone user with iOS 8 installed.
Like the exploit it discovered last year, the new vulnerability of iOS 13 requires the malicious user to pick up the victim's iPhone. This is long enough to complete the entire process. Also requires a second smartphone. You just have to start the FaceTime call with the destination iPhone. Apple is expected to have this exploit fixed in iOS 13.1, which is due for release on September 30th.
The Verge further clarifies that the issue has been fixed in beta versions of iOS 13.1. The official release of the first patch for iOS 13 is expected on September 30.
This week, Apple introduced the line of smartphones iPhone 11, iPhone 11 Pro and Pro Max. Together with them, the company showed the updated Apple Watch and budget iPad. The devices will go on sale on September 20, all versions of the iPhone 11 will come preloaded with iOS 13.