Apple is launching a Foldable iPad with support for 5G in 2020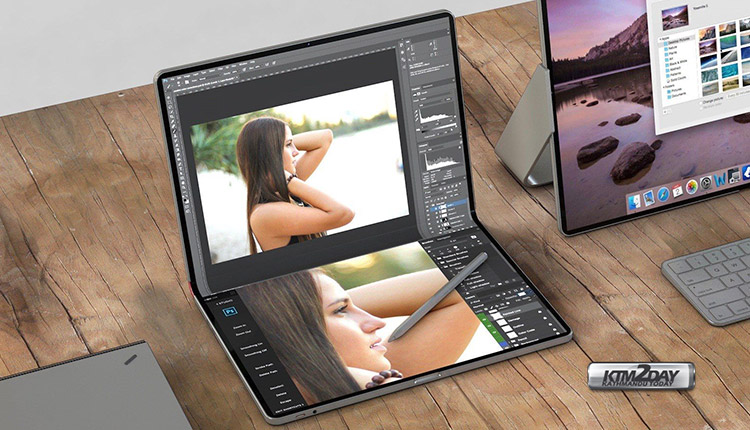 The latest rumor comes from well-known analyst Jeff Lin of IHS Markit and claims that Apple is working on a foldable iPad set to be launched in 2020. The analyst has a good reputation, but this is a strong statement.
It is no secret that Tim Cook's company is already working on the technology, in fact, many patents have already shown possible products that are under development. However, the analyst goes even further by saying that his contacts in OEMs for iPads have indicated that a foldable iPad is about to arrive.
According to this information, the alleged iPad will also come with 5G and the size will be that of a Macbook Pro that can later be folded in two. This will add the mobility feature and could give iPad the status of laptops that Apple has long awaited for.
Folding iPad is designed to compete with Microsoft's next-generation Surface dual-screen tablet. It is not known whether the iPad with a flexible display would be a bend on one screen, like the Samsung Galaxy Fold and Huawei Mate X , or get the form factor of a dual-screen notebook – a similar design can be found in the newly introduced ZenBook Pro Duo .
According to an analyst with IHS Markit, folding iPad also supports fifth-generation networks and is equipped with one of the Apple A-series processors A. Recall that the production of the Apple A13 chipset has already begun.
In addition, the screen size of this iPad will be similar to the size of the MacBook, but which particular device is not reported. The maximum size of one of the iPad Pro models is 12.9 inches.
It is also expected that Apple will present an iPhone with 5G support in 2020. The smartphone will work with the Intel 8161 modem, built on a 10-nm process technology.