Aussie firm sketches Nepal's Tourism Master Plan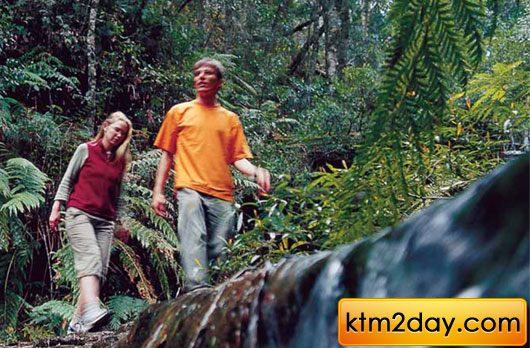 An internationally renowned company based in Sydney of Australia, Global Tourism & Leisure Pty Ltd, has submitted a proposal to the Government of Nepal to conduct "Tourism Development Scoping Study" and chalk out "Tourism Master Plan". The company also plans to assist the government to promote Nepal Tourism Year 2011 on a global scale.
As per the proposal, three renowned consultants — John King, Jerry Lissing, and David Frankel — would conduct the study, high level source at the Ministry of Tourism and Civil Aviation (MoTCA) .

John King (Chairman), Managing Director, Global Tourism and Leisure
John King is Managing Director of the tourism marketing and development consultancy, Global Tourism & Leisure and an adviser to tourism authorities and industry organisations throughout Asia, the Pacific and Middle East. Mr King's 30 years tourism industry experience also includes 12 years in senior executive positions with the Australian Tourist Commission. He is Chairman of Tourism Tasmania, board member of the Cooperative Research Centre for Sustainable Tourism and was a member of the inaugural World Tourism Organisation Business Council's Forum of Advisors. He is a regular speaker and contributor to a range of industry publications and a facilitator at international tourism and marketing conferences.
Jerry Lissing, Senior Consultant of Global Tourism & Leisure company together submitted a proposal on the third week of March to Ministry of Tourism and Civil Aviation (MoTCA) and Nepal Tourism Board. The company has so far worked with 73 companies across the globe and major tourism projects of Australia and tourism promotion of Indonesia.
Rajendra Bajgain, General Secretary of Trekking Agencies´ Association of Nepal (TAAN), had coordinated the international group for the study of Nepal´s Tourism Master Plan and Tourism Development Scoping Study up to the government agencies. "The interest of big international group in Nepal´s tourism is itself good news," Bajgain said. "In fact, we need a visionary and pragmatic strategic plan in tourism."
Frankel a Britain based hotelier had personally written a letter to MoTCA and NTB on behalf of consulting companies and tourism management experts. According to Frankel, they have recently drafted a similar proposal for Ethiopia, a least developed African country. Through the Skype conversation , Frankel told, "Tourism is the Key to the development of Nepal."
On the basis of Tourism Development Scoping Study, certain aid agencies such as JICA and AusAid provide infrastructure funding to help promote village based cultural tourism, Frankel added. He further said, "We have had success with these agencies in the past." The company has assured that it would be able to successfully acquire aid agency funding and foreign investment.
Regarding the NTY 2011, the company has proposed assistance on formation and implementation of village tourism cooperatives. For re-branding of Nepal´s tourism image, the company has proposed trade missions/road-shows to UK, Europe, North America, Australia, New Zealand and Japan. (Source:Republica)