Bama Motors launches new range of vehicles from Chery Automobiles
Bama Motors, the official dealer for Chery cars in Nepal, Friday launched three different models of cars and a service centre in Kathmandu. The new models officially launched on the day were Chery A1, Chery Tiggo and Chery QQ3.
Chery Automobile Co., Ltd. was founded in 1997 by five of Anhui's local state owned investment companies with an initial capitalization of RMB 3.2 billion. Plant construction commenced on March 18, 1997 in Wuhu, Anhui Province, China. The first car came off the production line on December 18, 1999. And on August 22, 2007, the one-millionth car of Chery rolled out the assembly line successfully, which signifies that Chery has already achieved its first-stage goal in the process of building a successful independent Chinese brand, and is now on its way to create a world famous brand through opening and innovation.
Chery Automobile Co Ltd is the top car export company in China. After this official launch, Nepal becomes the 71st international market of Chery cars, according to Bama Motors.
Chery Tiggo costs Rs 2,965,000, while Chery A1 costs Rs 1,799,000. Likewise, Chery QQ3 is priced Rs 1,399,000 in Nepal. All these cars come in full options model.
"If the government comes up with the policy of assembling of cars here, we could sell our cars at 40 percent cheaper prices," said Santa Batas, director of Bama Motors.
All three models of cars have features like keyless entry, power windows, power steering, inbuilt air conditioning and music system, rear wiper, defogger, day/night rear view mirror, body color bumper, antitheft features, central locking, electrically operated side mirrors, child lock, alloy wheels, tubeless tires and auto-locking system. These cars also have optional features of dual air bag, adjustable steering, rear sensors and anti-lock breaking system.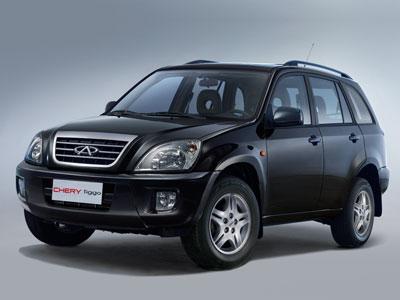 Bama Motors also inaugurated its well-equipped workshop in Balaju. The workshop aims to provide the customers with after sales service, according to the company.
Bama Motors also has its dealer´s network in Narayanghat, Birtamod, Biratnagar and Banepa. It is also providing warranty of three years or 5,000 km (whichever comes first) on every Chery cars. It also provides 16 times labor free service within five years backed by spares and sales network.