CG launched Crompton Air Coolers in Nepali market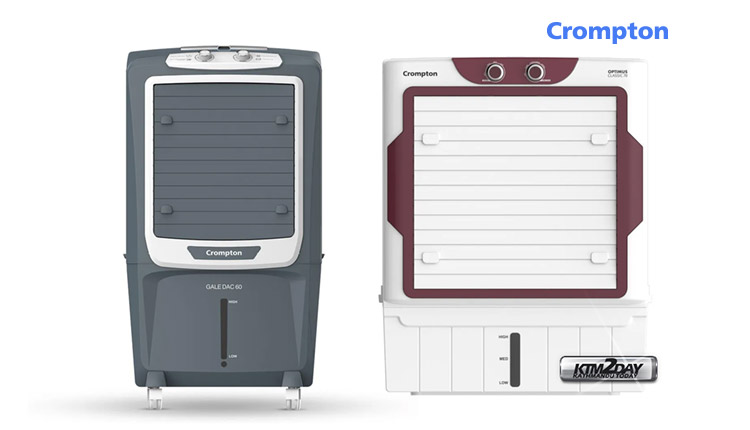 Chaudhary Group has brought a variety of attractive and quality room air coolers in the Nepali market under the Crompton brand targeting the summer months.
The company has launched new air coolers which includes desert coolers and window coolers. The Crompton brand is one of the oldest brands and companies in India.
It has a rich heritage of excellent quality, reliability, excellent engineering ability, product design and a great deal to inspire the world.
Crompton's products are varied and designed with consumers in mind. The company has stated that the coolers not only look very attractive but also come with many features.
For easy cleaning, there are also unique features such as drain plug auto, swing vertical loops, 4 way air deflection and long lasting moisture etc.
The company has launched two models in Nepali market.
Crompton Window Air Cooler 70 Ltrs – Rs. 24,810
Crompton Desert Air Cooler 60 Ltrs – Rs. 21,290
Crompton Air Coolers also come with a 12-month warranty. Crumpton brand air coolers have been brought by CG Impex Pvt. Ltd. under Chaudhary Group. The company said in a press release that it will be adding more Crompton brand home appliances in the future.