DIZO Watch D Plus Launched with 1.85 inch display, 110+ Sports Mode and 14 Days battery life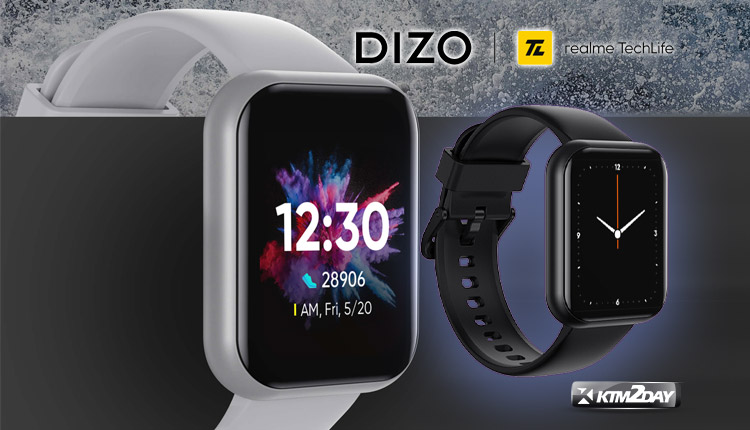 DIZO, a Realme TechLife brand, just released their new DIZO Watch D Plus.
This is the successor of the Watch D, which the brand released back in January. The DIZO Watch D Plus can now be purchased in the Indian market.
DIZO Watch D Specifications & Features
The face of the DIZO Watch D Plus is 1.85 inches in width and shaped like a rectangle with smooth corners.
It can reach a maximum brightness of 550 nits and has a resolution of 240 × 280 pixels.
The wristwatch can modify the brightness of its display automatically and comes with over 150 different faces.
It has an excellent metal structure and can withstand water pressure from up to 30 meters. To the right of the device is a control meant to simplify the user interface.
The DIZO Watch D Plus can monitor your heart rate, oxygen levels, and sleep quality.
In addition to keeping tabs on periods, it serves as a gentle reminder to take breaks during the day and hydrate.
The wearable is compatible with over 110 different types of activities, both indoors and out.
The DIZO Watch D Plus, which has a 300mAh battery, has a claimed battery life of 14 days on a single full charge. The smartwatch can take upto 2 hours to fully charge the device.
It has a lot of useful features like a notification screen, weather forecasts, music and camera management, and more.
DIZO Watch D Plus Price in Nepal
There is a price tag of INR. 1,999 for the Watch D Plus, and you can get it through Flipkart.
It is offered in three different hues: standard black, modern gray, and inky blue. Customers buying the smartwatch from Flipkart can get additional discount on the purchase.