DJI launches Mavic 3 Classic, a drone equipped with Hasselblad 20 megapixel camera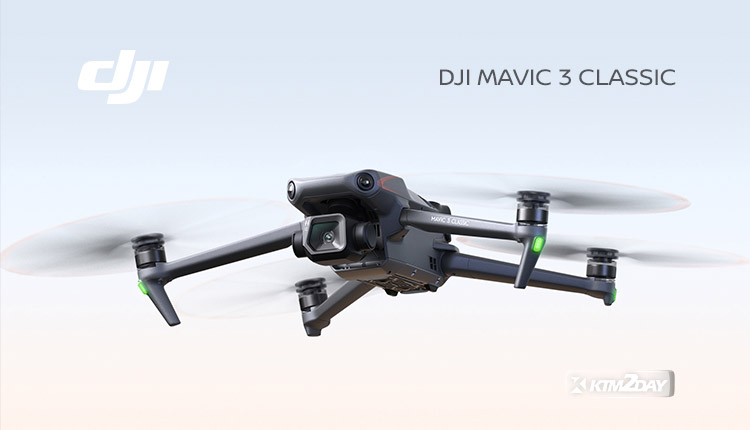 DJI, a consumer drone manufacturer based in China, recently debuted a new model that is nearly identical to the Mavic 3.
The Mavic 3 Classic is the latest drone from DJI, and it comes equipped with the L2D-20c aerial camera, which was developed in collaboration with the venerable Swedish firm Hasselblad.
The Mavic 3 Classic has a 20-megapixel 4/3 CMOS sensor, making it suitable for professional use (5280 x 3956px). It has a native dynamic range of 12.8 stops, a variable aperture of F/2.8-F/11, a digital zoom of 3x, and Hasselblad's natural color solutions (HNCS). Additionally, the drone is capable of taking RAW photos with a 12-bit color depth.
It is capable of recording video in resolutions up to 5.1K at 50fps, 4K at 60fps (oversampling), and 4K at 120fps for slow motion.
Higher dynamic range images can be displayed on playback devices without the need for post-processing when using the 10-bit HLG color mode, which is supported by the drone in the same way.
In addition, the drone's camera is 10-bit D-log compatible, hence subtle color transitions and increased contrast are preserved.
Top-of-the-line DJI O3+ image transmission technology allows for ultra-long communication distances of up to 15 kilometers and 1080p/60fps image transmission quality.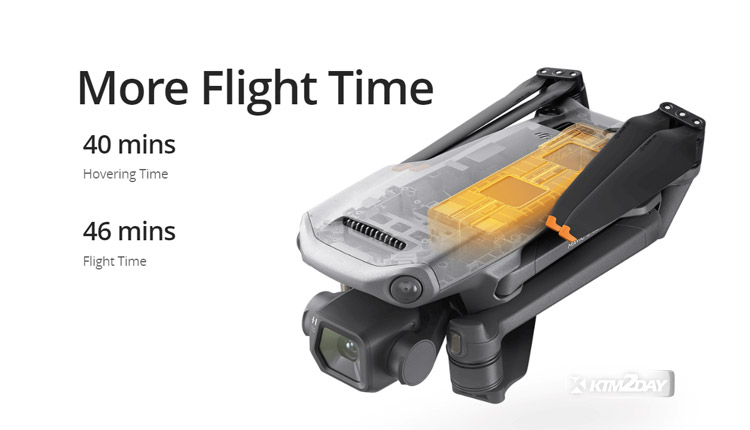 Together with the DJI Cellular module, you can improve performance in challenging environments, boost reliability, and cut down on connection drops by fusing the original image transmission signal with the 4G network.
The Mavic 3 Classic has a built-in cruise function that maintains flight speed. Additional features such as high-speed mobile phone connectivity, intelligent follow 5.0, master lens, one-click short film, panoramic shooting, etc. are also supported.
The Classic drone has a hover time of 40 minutes and a total flight time of 46 minutes thanks to its built-in 5000mAh battery. It can travel up to 30 kilometers at top speed. The maximum horizontal flight speed is 21 meters per second; the maximum vertical ascent speed is 8 meters per second; and the maximum vertical descent speed is 6 meters per second.
The drone can be folded down to a size of 221×96.3×90.3 mm and has a weight of 895 grams when empty. The flat, unfolded size is 347.5 mm by 283 mm by 107.7 mm.
The base model of the Mavic 3 Classic, which includes the RC-N1 controller, can be purchased for $1,600.