Haier Nepal introduces 'Coolest' New Year offer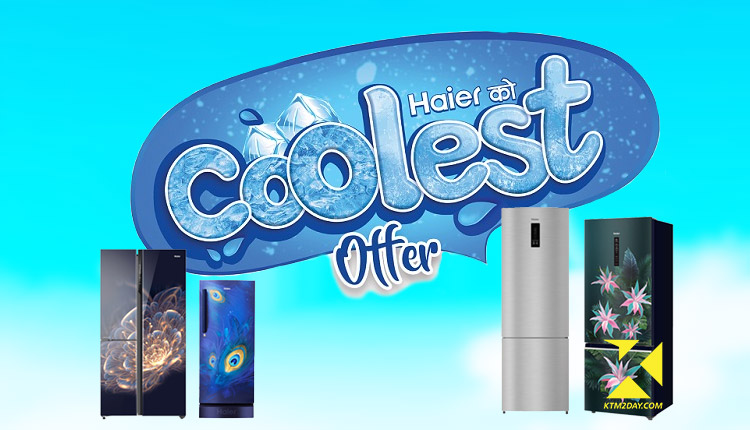 Authorized Dealer of Haier Electronics, Neoteric Nepal Pvt. Ltd. has brought 'Coolest Offer' on the occasion of New Year 2079 targeting customers who are planning to buy a new refrigerator.
Under this plan, customers will be able to get up to 15 percent cash discount on all Haier refrigerators.
Refined with different colors and designs, Haier refrigerators come with a 10 year warranty. In addition, Haier refrigerators can be purchased in monthly installments with 0 percent interest rate.
The company has also recently introduced its side-by-side refrigerators in the market.
Other features like wide and convertible fridge, expert inverter technology, deo fresh technology and magic cooling have made these refrigerators more attractive with their attractive design and look.