Huawei Matestation S Desktop PC with AMD hardware launched in Nepal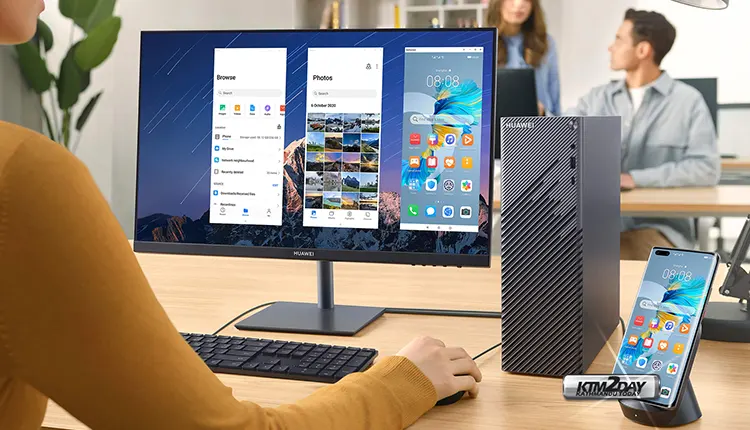 Huawei has just introduced the MateStation S, its new desktop in Nepali market. The PC arrives with interesting new features, such as the integration of tools to interact with smartphones and other devices of the brand from the desktop. It also has a compact CPU case, so it takes up less space than other equipment .
Huawei's chosen design for the MateStation S not only seeks aesthetic appeal, but is also functional. According to the company, the openings in the cabinet were designed to keep fresh air flowing and put temperatures under control.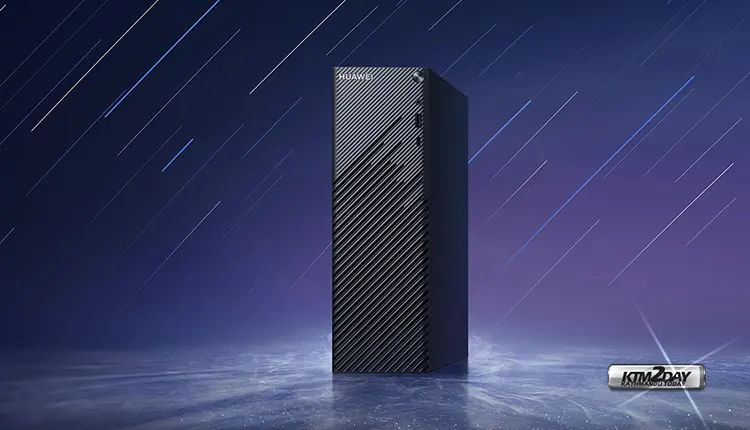 In fact, the chinese company has equipped its new desktop PC with an intelligent cooling system that uses an ultra-stealthy fan. The speed of the same is automatically adjusted as the temperature of the components changes, to avoid overheating.
AMD hardware and ultra-thin keyboard
Huawei has equipped the MateStation S with an AMD Ryzen 5 4600G processor, equipped with six cores and fabricated in 7 nanometers, along with integrated Radeon graphics. The available internal storage is of size 256 GB M.2 NVMe SSD drive with 8 GB DDR4 RAM options, the Chinese company promises very good performance, even for demanding multimedia tasks.
It is worth noting that the computer arrives accompanied by an ultra-thin keyboard, with cable, which includes a 2-in-1 fingerprint reader. It allows you to start the computer with just one touch, in order to promote productivity.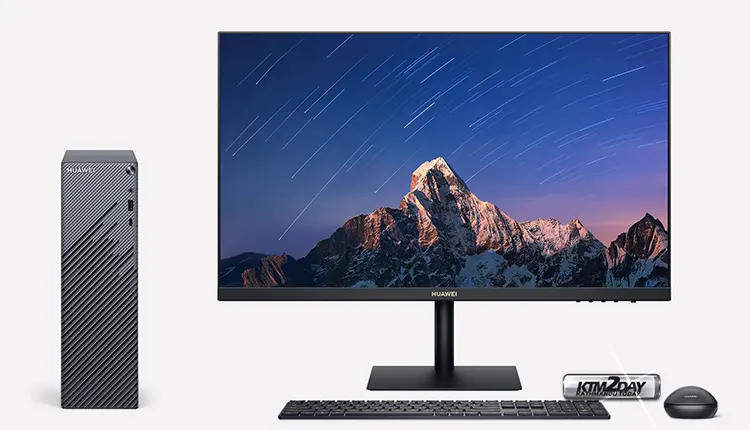 But, without a doubt, the most interesting part about the MateStation S is that it adopts tools to facilitate integration with other Huawei products. The new PC is compatible with Huawei Share, technology that allows you to connect to a smartphone to transfer and edit files from the desktop.
With the Multiscreen Collaboration feature, meanwhile, it is possible to run and interact simultaneously with up to three applications installed on our mobile device, directly from the computer.
Huawei has also introduced three LED monitors for desktop PCs keeping in mind the different set of users and their requirements while using this MateStation S PC.
The monitors are :  Huawei Display of 23.8 inches, the Huawei MateView of 28.2 inches Full View with 4K+ resolution, and the Huawei MateView GT; the latter is the company's first curved monitor and stands out for its 34-inch size and for offering a refresh rate of 165 Hz.
Huawei Display of 23.8 inches – NPR 26,000
Huawei MateView of 28.2 inches – NPR 1,40,000
Huawei MateView GT Curved Monitor – NPR 99,000
Huawei MateStation S Price in Nepal
The Huawei MateStation S is on sale in nepali markets and is available from official online store of the company, at a price tag of NPR 105,000.
Specs of MateStation S Desktop PC
Operating System: Windows 10 Home
Dimensions: Height 293 mm, Width 93 mm, Depth 315.5 mm
Processor: AMD Ryzen™ 5 4600G Processor Graphics: AMD Radeon™ Graphics
Memory: 8 GB DDR4 3200 MHz Storage: 256 GB M.2 NVMe SSD
PSU: Rated output power: 300 W
Connectivity:Wi-Fi: IEEE 802.11a/b/g/n/ac, 2.4 GHz and 5 GHz, 2 x 2 MIMO, WPA/WPA2
Bluetooth 5.0
Front IO Port3.5 mm Audio Jack
USB-C (USB 2.0) Port x 1, power output Max. 9V/2A when PC power on (S0 status).
USB-A (USB 3.2 Gen 2) Port x 1
Rear IO PortMIC in x 1
Line out x 1
Line in x 1
HDMI Port x 1
VGA Port x 1
USB-A (USB 3.2 Gen 1) Port x 2
USB-A (USB 2.0) Port x 2
RJ45 Port x 1
Serial Port x 1
Featured Applications:Huawei Share*
HUAWEI PC Manager
Display Manager (Eye Comfort Mode)
HUAWEI Factory Reset*Huawei Share supports Multi-screen Collaboration between a Huawei smartphone and a HUAWEI MateStation S. This feature requires specific operating systems, device conditions and other criteria.