Huawei Talkband B6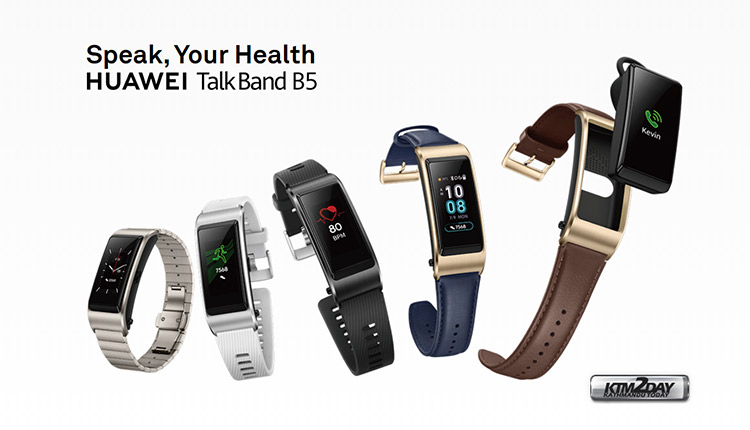 The new Huawei Talkband B6 has arrived. As expected, Huawei's new smartband was officially unveiled today and is no different from what we saw in the leaked images.
In an event held through its online channels , Huawei announced on Thursday the new TalkBand B6. According to the Chinese manufacturer, the new smart bracelet brings a number of improvements and can also be used as a Bluetooth headset .
Featuring a 1.53-inch curved AMOLED screen, the new Huawei TalkBand B6 features the proprietary Kirin A1 processor. Developed exclusively for smart watches and bracelets, the chipset ensures stability and enhanced fitness features.
In order to serve the most diverse users, the bracelet has sensors such as accelerometer, gyroscope, heart rate, Sp02 and ambient light. To synchronize data with your smartphone or listen to music, there is also Bluetooth 5.2, which allows a stable connection up to 150 meters. See the design below:
Huawei also points out that the TalkBand B6 housing is constructed of stainless steel, while the bracelets is available in silicone, leather or metal.
The available colors are black and red, while leather bracelets are brown and metal bracelets use gray or silver titanium.
With IP67 certification for water and dust resistance, TalkBand B6 can track up to 9 physical activities , receives smartphone notifications, allows music control, sleep monitoring, menstrual cycle and can be used to trigger the assistant.
Finally, the battery has capacity of 120 mAh and guarantees good autonomy. The charging is done via USB  Type-C port , and 10 minutes of charging guarantees about 4 hours of use. In addition, the device uses Huawei's proprietary system.
Huawei Talkband B6 : Specifications
1.53 inch screen with 326PPI (pixels per inch)

Flexible 3D screen (curved)

Kirin A1 processor

Bluetooth 5.2

Dual microphone with noise reduction

Possibility to connect with two devices

Autonomy for 8 hours in call (when in bluetooth headset)

Charging 10 minutes gives you 4 more hours of autonomy calls

Heart rate sensor

Detection of cardiac arrhythmia

Sleep Tracking

Blood oxygen measurement

All smartphone notifications
Huawei Talkband B6 Price in Nepal
The price of the new Huawei Talkband B6 is CNY 999 in China or about NRs 17,050. We still don't know if it will officially arrive in Nepal, however, since Huawei is investing heavily in the wearable segment, there is a strong possibility that this will happen.