Intel unveils NUC 13 Extreme Kit with latest 13th Gen CPUs and 12 inch graphics card support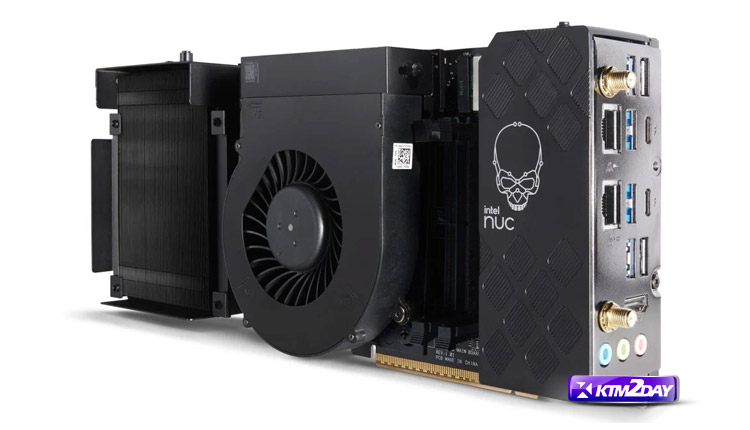 The latest mini PC model from Intel has been officially unveiled. New and improved NUC 13 Extreme PCs is available now, including the newest Intel 13th-generation CPUs and more.
The new NUC 13 Extreme Kit and NUC 13 Extreme Compute Element have been introduced by the chipmaking giant. Both were previously known under the codename Raptor Canyon.
These small PCs are powered by Intel Core 13th Generation CPUs with a 125W TDP, which are found in each of them.
These also include a whole new thermal design that can withstand intense gaming under high temperatures, as well as triple slots for 12 inch graphics cards.
NUC stands for Next-Generation Embedded Computing Units, a line of micro PCs developed by Team Blue.
To fill in the blanks, Team Blue's NUC is a line of micro PCs that pack a lot of power into a small package.
The new NUC 13 Extreme variants include a redesigned chassis that increases cooling efficiency and decreases performance throttling during extensive activities like gaming and other resource-intensive chores.
The redesigned chassis not only improves airflow but also lowers noise levels.
The PC's outstanding Intel Core i9 13th gen CPU has 8 performance cores, 16 efficient cores, and 32 threads and can increase to a maximum of 5.8Ghz in speed.
For the first time ever, gamers may take use of Intel's triple slot for 12 inch graphics cards.
Additionally, it has twin channel DDR5 RAM and Intel Killer WiFi 6E connection for internet access.
The new NUC 13 Extreme Kit comes in a wide variety of configurations and can cost anywhere from $1,179 to $1,549.
The price tag on the NUC 13 Extreme Compute Element is between $760 and $1,100.
The NUC 13 Extreme will debut in China in the third quarter of this year, followed by a global rollout in the fourth quarter or early in the new year.