Machhapuchhre Bank introduces Contactless Card service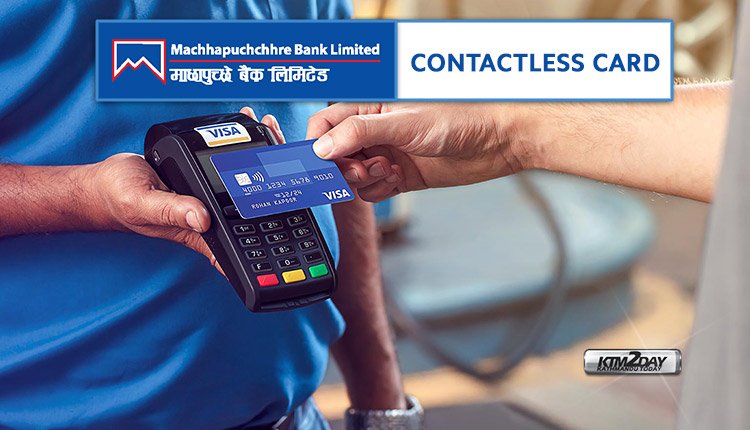 Machhapuchhre Bank has launched contactless card service with the objective of making transactions through Visa card more convenient.
The contactless card service has been brought into operation while providing new and convenient service to the customers.
Under the Contactless Card service, you do not have to enter your card PIN while transacting at POS (Point of Sales) terminals.
PIN numbers are not required to be entered for transactions amounting to Rs 2000. But as a security measure it is required for transactions exceeding Rs 2000.
The bank has upgraded the service to most of its POS machines with tap and pay facility.
To avail this facility, the customers of the bank can contact the nearest branch and get a contactless card.