Moto G Play 2023 Launched with Helio G37, 5000 mAh battery and more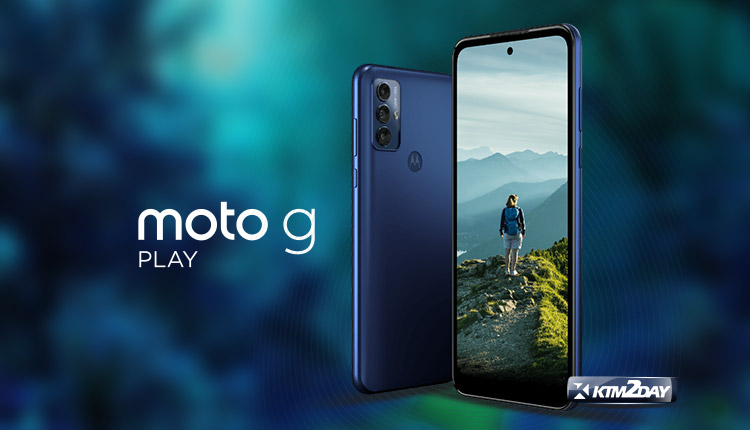 Motorola's genuine legacy remains the value-minded G-series, despite the company's efforts to impress us with budget flagships and retro clamshell foldables.
Motorola was the first to market with a budget-friendly lineup of smartphones, beating off rivals like Google's Pixel 3a and Samsung's Galaxy A-series.
The Moto G Play has been updated for 2023, but whether or not this will be enough to distinguish it in the crowded smartphone market is still up in the air.
There have been numerous new Moto G phones released during 2022, but the Play series has been ignored for about two years.
That will no longer be the case, as this new design is destined to fill some quite huge shoes. Despite its horrible camera quality, we were generally pleased with Motorola's previous Moto G Play, which was more than adequate for everyday usage and offered a wonderful pricing. It's unclear, though, if this model will be adequate to win out.
Moto G Play 2023 Features and Specs
As a replacement for Qualcomm, Motorola is using a MediaTek Helio G37 SoC in this device.
The Moto G Play (2023) is driven by a MediaTek Helio G37 processor and comes with 3GB of RAM and 32GB of internal storage that can be increased with the included microSD card slot.
There are rounded corners and a rounded back on the new Moto G Play (2023). The IPS TFT LCD screen measures in at 6.5 inches and can refresh at 90 frames per second (thus the HD+ resolution of 720 by 1600).
There is a front-facing camera cutout in the screen, in addition to substantial bezels and a prominent chin.
The camera island on the back is rectangular, housing three lenses and an LCD flash. Included are a primary 16MP sensor, a secondary 2MP macro sensor, and a secondary 2MP depth sensor.
A 5MP camera sensor can be found in the front-facing camera notch. The smartphone's camera has a number of artificial intelligence-enabled modes, including Auto Smile Capture, Smart Composition, and Dual Capture.
The phone has a 10W charger and a 5,000 mAh battery, and it runs Android 12. Additionally, it has a 3.5mm headphone jack, a fingerprint scanner on the rear, and a water-resistant IP52 build.
Price and availability
The Moto G Play (2023) costs $169.99 in the United States and $179.99 in Canada. Debuting simultaneously in both countries on January 12th, 2023.
If you live in the United States, you can buy the phone at Motorola.com, Amazon, or Best Buy. In contrast, Canadians may buy the phone via Motorola.ca.