Motorola announces the new Edge 20, Edge 20 Pro and Edge 20 Lite(5G, 108 MP camera,144 Hz)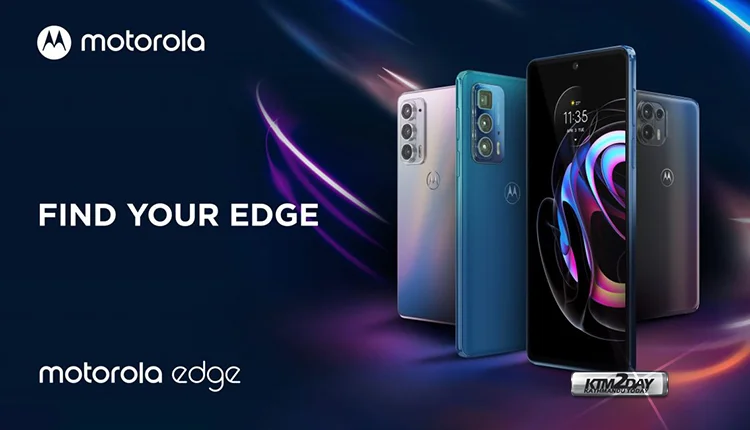 Motorola has presented three new smartphones: the Edge 20, Edge 20 Pro and Edge 20 Lite. Although the mobile phones share several of their most important features , the difference in core hardware specs set them apart.
Motorola has been releasing budget friendly handsets in the Asian markets in the past couple of years. The company launched models such as Moto G30 and Moto G9 Power in the indian market.
Now the manufacturer has stepped up and launched three new expensive devices for the Edge 20 series. The smartphones look alike on the outside, but have different specifications, features and prices.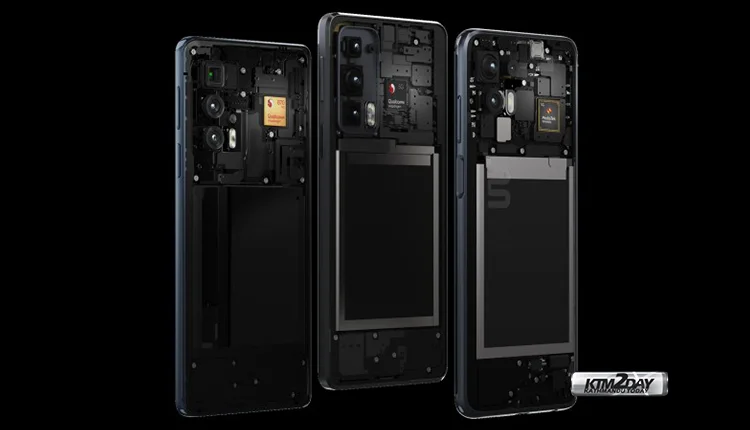 Motorola Edge 20:
We start with the Motorola Edge 20, the 'base' model of this series. The Edge 20 is remarkably thin (less than 7 millimeters), follows up on last year's Motorola Edge and has a 6.7-inch screen. The full HD resolution is high and the display has a refresh rate of 144Hz. This means that images are refreshed much more often: 144 times instead of 60 times. As a result, everything looks much smoother and faster.
Under the hood is a Snapdragon 778G chip, a fast processor with 5G support and excellent performance. The chip is coupled with 8GB of ram and 128GB of storage, which is more than enough for most users. At 4000 mAh, the battery is relatively small, but can charge quickly with 30 Watts charger.
What's striking about the Motorola Edge 20 is the 108-megapixel rear camera.
Another aspect to highlight is the camera section, since these smartphones arrive with a triple camera configuration very similar to each other, the new Motorola phones stand out for integrating a 108 megapixel main sensor. Equipped with Ultra Pixel technology; as a result, light sensitivity can be improved up to nine times, allowing better pictures to be taken in low-light environments.
For taking wider shots, there's a 16-megapixel ultra-wide-angle lens, while the 8 megapixel telephoto  camera helps take perfect close-ups. With the telephoto lens, the Edge can zoom in 20 to 30x.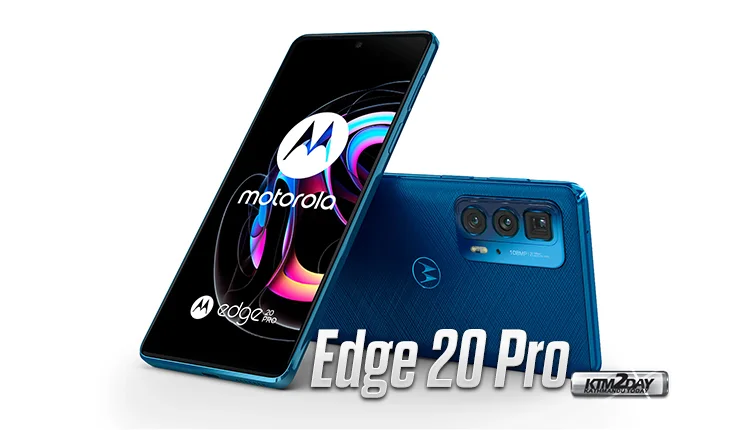 Motorola Edge 20 Pro:
The Motorola Edge 20 Pro is the most expensive and comprehensive smartphone of the trio. The highlight of this smartphone lies on the periscopic zoom lens, which allows the Edge 20 Pro to zoom in up to 5x optically. No quality is lost and you therefore also have a sharp photo at a great distance. Thanks to the Super Zoom feature, you can also zoom in digitally up to 50x.
In addition, the Edge 20 Pro can create videos in 8K resolution. The main camera has a resolution of 108 megapixels the wide-angle lens can also be used to take macro photos. The screen is 6.7 inches in size and – as with the Edge 20 – has a high refresh rate of 144Hz. The phone runs on a fast Snapdragon 870 processor and has a lot of ram (12GB) and storage (256GB).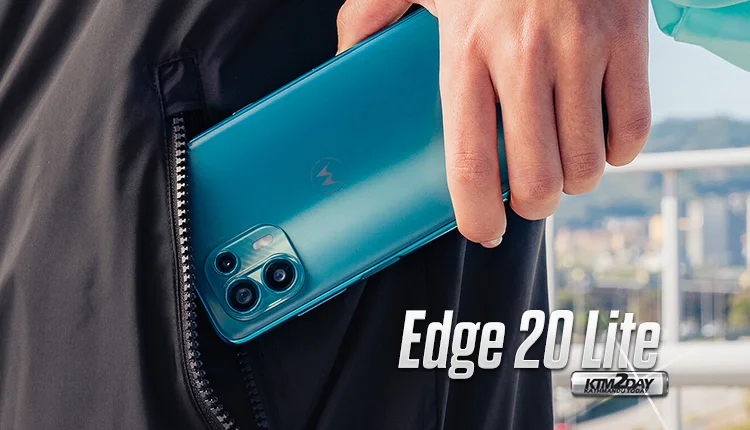 Motorola Edge 20 Lite: 
The Motorola Edge 20 Lite is a lot cheaper than the Edge 20 and 20 Pro, but also has a 108-megapixel camera. The phone also features a large 6.7-inch OLED display, although the 90Hz refresh rate is slightly lower.
Under the hood is a less powerful MediaTek processor Dimensity 720 5G with 8GB of RAM and 128GB of storage. At 5,000mAh, the battery is a lot bigger than the regular Edge 20, and it charges equally smoothly (30 Watts) All smartphones run out of the box on almost clean version of Android 11,without unnecessary bloatware.
Better update policy
Motorola has stated that the Edge 20 smartphones will be provided with security updates for at least two years, but will also receive two major Android version updates. This is striking, as almost all of the company's smartphones (and also last year's Edge) get only one major Android upgrade.
The update policy has therefore been improved, although the manufacturer is still lagging behind companies such as Samsung, OnePlus and Oppo. Smartphones from these brands get longer Android and Security Updates. Nevertheless, it's nice that the Edge 20 phones can count on Android 12 and 13 anyway.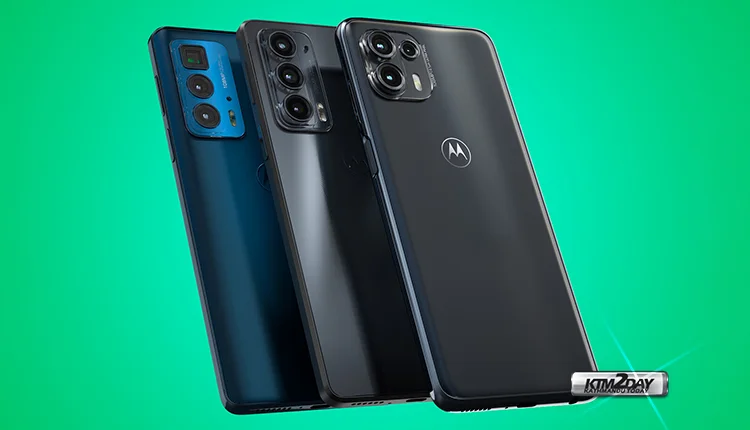 SPECS.
Edge 20
Edge 20 Pro
Edge 20 Lite
Display
6.7 inch FHD + OLED (144 Hz)
6.7 inch' FHD + OLED (144 Hz)
OLED FHD + 6.7 inch(90 Hz)
Processor
Qualcomm Snapdragon 778G
Qualcomm Snapdragon 870
Mediatek Dimensity 720 5G
GPU
Adreno 642L
Adreno 650
–
Storage
128GB or 256GB
256 GB UFS 3.1
128GB (expandable up to 512GB via microSD)
RAM
8 GB
12 GB LPDDR5
8 GB
Rear cameras
108 MP + 8 MP telephoto + 16 MP Ultra wide angle
108 MP + 8 MP telephoto + 16 MP ultra wide angle
108 MP + 8 MP Ultra Wide Angle + 2 MP Depth Camera
Frontal camera
32 MP
32 MP
32 MP
Cellular Net.
5G (Dual SIM)
5G (Dual SIM)
5G (Dual SIM)
Connectivity
WiFi, Bluetooth 5.2 and USB-C
WiFi, Bluetooth 5.1, DisplayPort 1.4 and USB-C
WiFi, Bluetooth 5.0 and USB-C
Battery
4,000 mAh
4,500 mAh
5,000 mAh
Dimensions
163 x 76 x 6.99mm
163 x 76 x 7.99mm
165.89 x 75.95 x 8.25mm
Colors
Frosted gray and
frosted white
Midnight blue, iridescent white and blue vegan leather
Electric graphite and
lagoon green
Weight
163 grams
190 grams
185 grams
Motorola Edge 20 pricing and release dates
Motorola will release Edge 20, Edge 20 Pro and Edge 20 Lite in the asian continent in the near future. In the overview below we list the launch dates and prices for you.
Motorola Edge 20:   € 499 (NRs 70,300) , to be launched at the end of August
Motorola Edge 20 Pro:  € 699 (NRs 98,500), to be launched at the end of August
Motorola Edge 20 Lite:  € 349 (NRs 49,160), to be launched in early September