Realme Narzo 10 appears in first live picture with Antutu score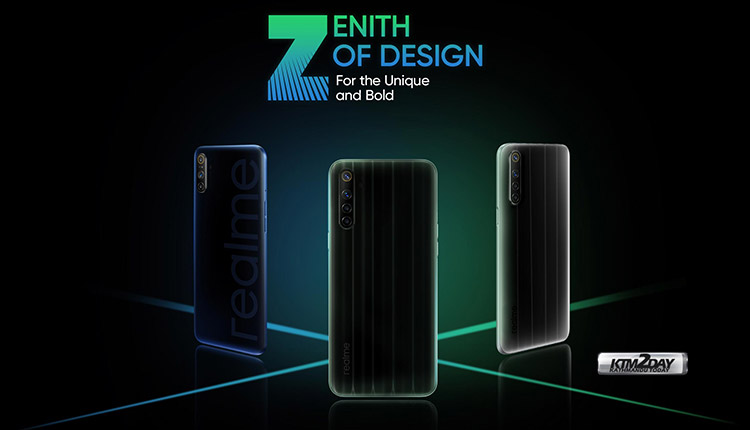 Realme surprised all its fans a few days ago, initiating an advertising campaign for a new product, which confirmed shortly afterwards that it would be a new line of smartphones. Now, after having confirmed that they will present two new smartphones on March 26, the first real image of Realme Narzo 10 has appeared.
The new line of smartphones seems to have been targeted especially to the "Generation Z" in mind, which clearly gives more value for the money by providing a smartphone that excels in autonomy, performance and photographic qualities. In addition, the device is set to be marketed in very affordable price point to grab the market share of slightly lower mid-range devices.
Realme Narzo 10 will guarantee an impressive performance
The picture of the alleged smartphone not only shows the design of its front panel, but also its score on the AnTuTu benchmark platform. Even though the 203 thousand points presented do not place it at the level of the 2020 flaship devices, it will certainly rank at the top of the list of mid-range smartphones.
Interestingly, the Realme Narzo 10 will arrive equipped with the MediaTek Helio G80 processor. As such, MediaTek continues to prove itself to be doing an excellent job with its new chips, as the score is similar to that of rival Snapdragon 712.
Narzo 10 price could be decisive in its level of popularity
Although it has not been officially confirmed, several rumors claim that it will reach the market at a price tag of around € 195. If so, the device could compete with the Redmi line of smartphones from Xiaomi and Samsung's M-Series.
In addition, its four rear cameras should have no difficulty in providing very reasonable performance at this price segment.
Finally, it was also confirmed by the brand that the Realme Narzo 10 will arrive with a 5,000mAh battery with support for fast charging.
With its official presentation scheduled for a week from now, it is likely that during the next few days we will get to know the remaining specifications of this handset.