Moto X40 obtains highest score in Antutu with Snapdragon 8 Gen 2 SoC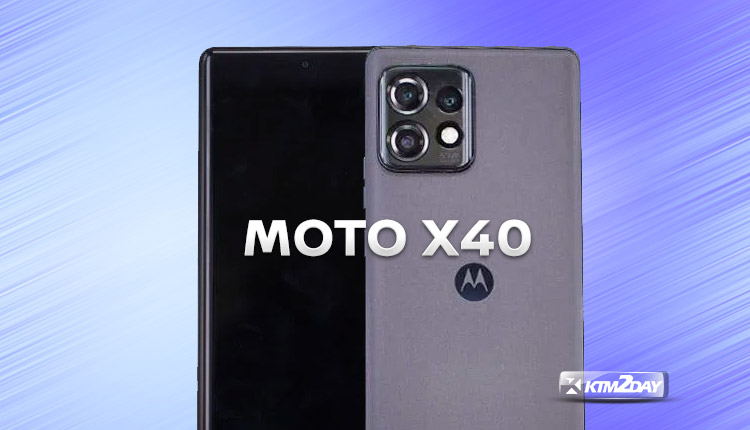 There has been much anticipation in China for the unveiling of the Moto X40, the company's rumored successor to the Moto X30.
The company has announced that the Snapdragon 8 Gen 2 SoC, which was recently introduced by Qualcomm earlier this month, will be featured in its next flagship smartphone.
The official release date of the handset has not yet been disclosed. With the latest Snapdragon 8 Gen 2 SoC, the Moto X40 will be among the first smartphones to provide a claimed 25 percent gain in performance and up to 45 percent improved power efficiency.
Chen Jin, the general manager of Lenovo's mobile division, announced the Moto X40's AnTuTu score before the phone's official release.
According to the screenshot Jin posted to Weibo, the Moto X40 has the best AnTuTu score of any smartphone ever made.
With a score of 13,12,901 on AnTuTu, the new Snapdragon 8 Gen 2 SoC-powered phone is also faster than the MediaTek Dimensity 9200 SoC, which was introduced on November 8.
The Snapdragon 8 Gen 2 SoC may have a little higher score, but that shouldn't translate to a huge performance advantage.
The improved performance of the Qualcomm Snapdragon 8 Gen 2 SoC can be attributable to its reorganized clusters. Tri-cluster architectures are present in both 4nm SoCs, however their layouts are distinct.
A 3.2GHz Prime core and four 2.85GHz performance cores are included in the Snapdragon 8 Gen 2 SoC. Three 2.0GHz efficiency cores are included.
The Dimensity 9200 SoC, by contrast, features a 3.05GHz prime core and three 2.8GHz performance cores. There are four 1.8GHz efficiency cores included in MediaTek's top-tier SoC.
Variation in benchmark scores is also possible due to differences in how the separate SoCs are adjusted for distinct flagship smartphones.
Both SoCs have a lot of raw power, so it will be fascinating to see how they perform in real-world flagship devices.
Some of the Moto X40's other features have also been revealed. According to rumors, the phone has a 6.67-inch OLED screen with rounded corners on both sides.
Features include a Full HD+ display and a refresh rate of 165 frames per second. A billion colors are supposedly supported by the screen.
The phone is rumored to have a 50-megapixel main camera, a 50-megapixel ultra-wide camera, and a 12-megapixel telephoto camera all located on the back.
A 60-megapixel front-facing camera is rumored to be housed in the hole-punch notch at the top of the screen.
A 5000 mAh battery with 68W rapid charging is rumored to be included in the Moto X40. MyUX 5.0, which is based on Android 13, will be supported immediately upon purchase.
The Moto X40 may debut as the Moto Edge 40 Pro in India and other international countries.