AnTuTu publishes October's Top 10 smartphone list based on performance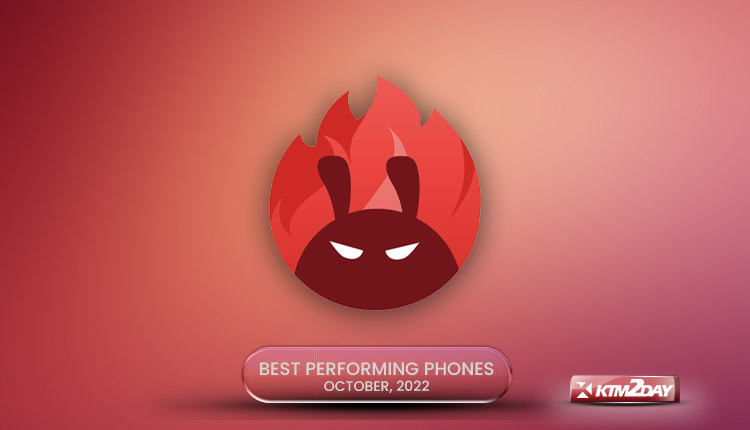 The top 10 best-performing flagship and mid-range smartphones for October 2022 have been revealed by popular benchmarking platform AnTuTu.
The models on the list reflect the ongoing battle between Qualcomm and MediaTek for the title of best processor.
When compared to September's rankings, not much has changed in this order. One model is the only one on the list to use a Dimensity SoC, but the Qualcomm Snapdragon 8+ is used by the vast majority of the other models.
The ASUS ROG 6 smartphone is the best of the bunch. The ROG Phone 6 Pro is not far behind. The Mi 12T Pro, with a score of 1061590, is in third place. Red Magic 7 and Black Shark 5 Pro are ranked 4th and 5th, respectively.
Only the Vivo X80, with its Dimensity 9000 processor, can claim to be a MediaTek device. The top 10 list is rounded out by three more Snapdragon 8 Gen 1 devices, the Motorola Edge X30 Pro, the Galaxy Z Fold4 5G, and the Motorola Edge 30 Pro.
Even though Qualcomm is the clear topper in the midrange segment, the top four models are all powered by the Dimensity 8100 or the even more powerful Dimensity 8100-Ultra.
Realme GT Neo 3, Poco X4 GT, Mi 12T, and Redmi K50i are some of the models available. The Realme GT Neo 2, the iQOO Neo 6, the Realme GT Neo 3T, the Poco F3, the Mi 10T Pro 5G, and the Poco F4 are the best smartphones currently available.
When the Snapdragon 8 Gen 2 and the Dimensity 9200-powered models are made available in November, we anticipate a reshuffle of the list.