Nepal to close down border with India and China for a week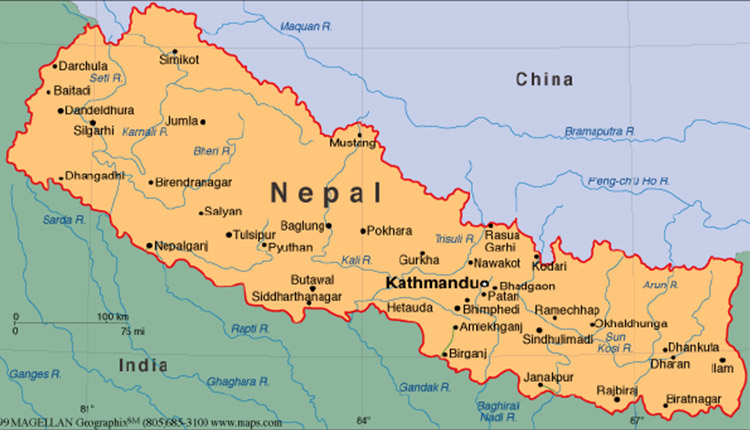 The Government of Nepal has decided to shut all it's borders along India And China from 10 am on Monday for a week.
A meeting of the Cabinet of Ministers held today made a decision to this effect.
The Home Ministry will inform districts sharing borders with the two countries in the North and the South regarding the cabinet decision.
The meeting which lasted for close to four hours also took some other crucial, sweeping decisions. A trust of NRs 500 million is to be setup for managing various necessary tasks pertaining to management of the spread of the epidemic, prime minister and ministers will contribute a month's salary to which.
Likewise, health practitioners present in the frontline in the fight against the epidemic will be honoured with special packages for their services.
Government has also decided to procured Personal Protective Equipment for doctors and nurses for their effective and dedicated presence in times of need.
Indian Ambassador Vinay Mohan Kwatra met with Home Minister Ram Bahadur Thapa today where the subject was brought into discussion, today.
The World Health Organisation had suggested that Nepal close all its border points in a bid to avert spreading of the epidemic.