Nissan Leaf Electric Price in Nepal – Specs, Features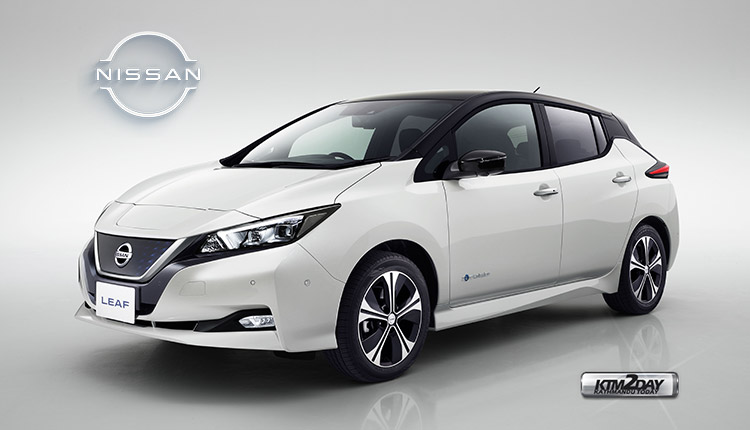 A few months ago, the Nissan Leaf electric car made its debut in Nepali market. Bookings for the automobile began in Nepal in July of this year.
The Nissan Leaf is a globally recognized electric vehicle. It is being sold and distributed by Pioneer MotoCorp, the authorized dealer of Nissan cars in Nepal.
Nissan Leaf is the world's first 'mass marketed' electric vehicle and has become a global leader in the electric vehicle market. Nissan Leaf is also the most advanced car in Nissan's electric vehicles fleet.
Nissan Leaf has come to the Nepali market with 'Bold Premium Looks' and sophisticated features amid the growing attraction towards electric vehicles in the domestic market recently.
The All New Nissan Leaf is a flagship and 100% electric car, it has excellent performance, smart and intelligent driving and zero carbon emissions, the company said.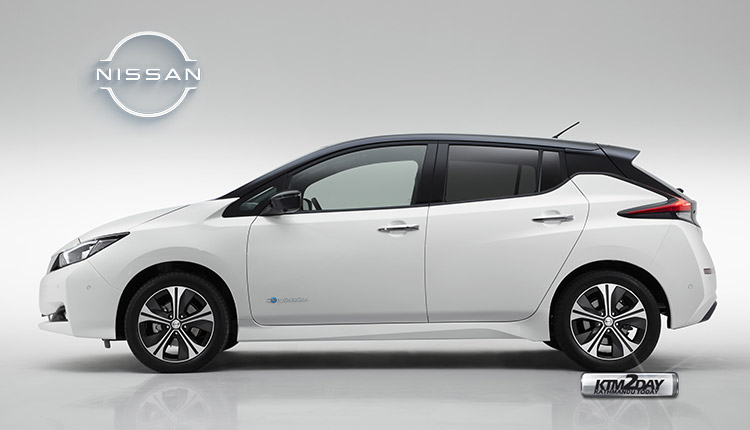 Nissan Leaf has sold more than 500,000 units worldwide. Due to this, Nissan Leaf has become the first electric vehicle to be easily accessible to the general public.
The first Nissan Leaf was launched in Japan in December 2010. Nissan Leaf is known as the best selling vehicle in the world with its advanced features and excellent look.
With more horsepower and torque, the Nissan Leaf has advanced technology and features. The vehicle, which can be charged up to 80 percent in 40 minutes, also includes state-of-the-art e-pedal technology.
When it comes to the design, it is a five-seater hatchback car. Sophisticated, energy efficient and aerodynamically designed, the exterior looks of the Nissan Leaf give a glimpse of a strong brand. The Nissan Leaf is an exemplary combination of intelligent driving, power and integration.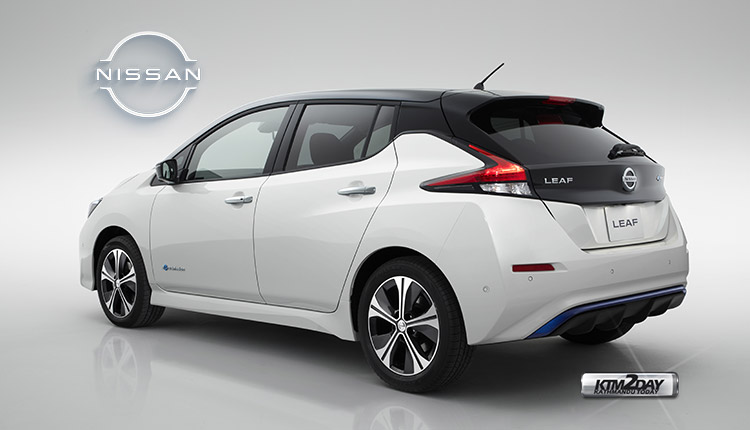 The charging facility of Nissan Leaf, which has the main objective of 100% electrical and zero carbon emissions, is available at every Nissan dealership in Kathmandu. It has an 8-year battery and a warranty of 160,000 kilometers whichever occurs first.
The standard model has a 147-horsepower electric motor and a 40-kilowatt battery. It travels at a speed of 144 kilometers per hour. This vehicle can run up to 311 kilometers on a single full charge.
Nissan Leaf delivers 148 bhp of power and 320 Nm of torque. The 7-inch colorful customizable AMOLED display inside the car features devices such as a power meter, charge time, and infotainment. It is 30 percent quieter than a C-segment car.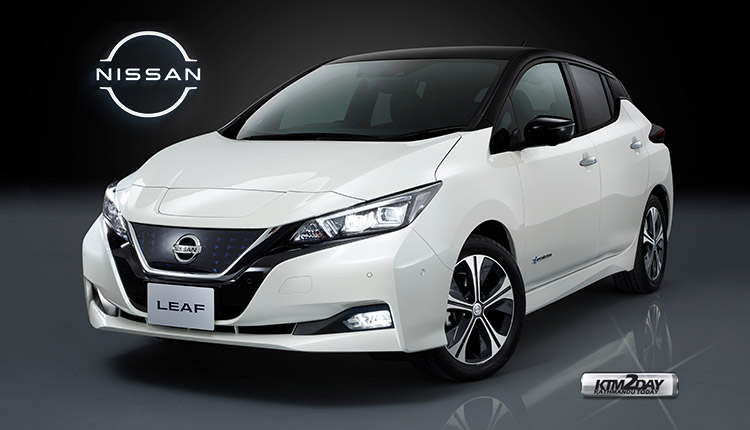 Due to the e-Pedal technology in this vehicle, this electric car can be operated from a single pedal. The same pedal acts as a brake and accelerator.
The e-Pedal allows the driver to start, accelerate, decelerate and stop using only the accelerator pedal.
Nissan Leaf electric car comes with an innovative charging system, allowing owners of the vehicle to charge in their homes.
The electric card comes with a Wall Box Charger which can charge your car using the existing electrical setup at your home.
The Nissan LEAF can be plugged into any standard 240V electrical socket. With a Type 2 charging unit installed, the LEAF 40kWh can reach full charge in 7.5 hours, so you can charge overnight and start the day with a full 311km of range.
Nissan Leaf Specifications
Body type: Hatchback

Doors: 5, Seats: 5

Length: 176.4 in / 4481 mm

Width: 70.5 in / 1791 mm

Height: 61.4 in / 1560 mm

Curb weight: 3434.8 lb / 1558 kg

Electric motor: 110 kW @ 3283 – 9795 rpm, 320 Nm @ 3283 rpm, Location: Front

Top speed: 89.5 mph / 144.0 km/h

Acceleration 0-60 mph: 7.50 s

Acceleration 0-100 km/h: 7.90 s

Drivetrain: Front-wheel drive (FWD)

Battery: 40 kWh, Voltage: 350 V
10 Facts about Nissan Leaf, which has been a top seller in global markets:
500,000 Nissan Leafs have been manufactured in the last 10 years.

In the time-span of 10 years, two Nissan Leaf owners have traveled approximately 10 billion miles without emitting any pollutants. The equivalent of 400,000 round-the-world trips.

About 2.5 million tons of carbon dioxide have been cutdown in emissions from worldwide Nissan Leaf owners.

The Nissan Leaf's Pro-pilot and e-pedal technologies has been the unique features not seen in other electric vehicles.

Nissan Leaf user generates 744 kilowatt-hours of power per year at an average of 11,000 miles/yr, which can power up a mobile phone for 372 years.

The Nissan Leaf's battery capacity has increased by more than 50%. The original E Plus model had a capacity of 24 kWh, but the latest model has a capacity of almost 62 kWh.

Over 92% of Leaf owners would suggest this vehicle to their friends and family.

The battery of the Nissan Leaf has been given an 8-year or 100,000-mile warranty by the manufacturer.

In the Netherlands,148 discarded Nissan Leaf batteries was used to build an energy storage system in 2018.

Nissan Leaf and Nissan Ariya will join the Nissan's all-electric range with the goal of selling 1 million electric vehicles annually by 2023.
Nissan Leaf Price in Nepal
The price of Nissan Leaf, which exhibits electric excellence, is NRs. 64,99,000 in the Nepali market.