Redmi G gaming laptop with 10th gen Intel Core i7, GTX 1650 Ti launched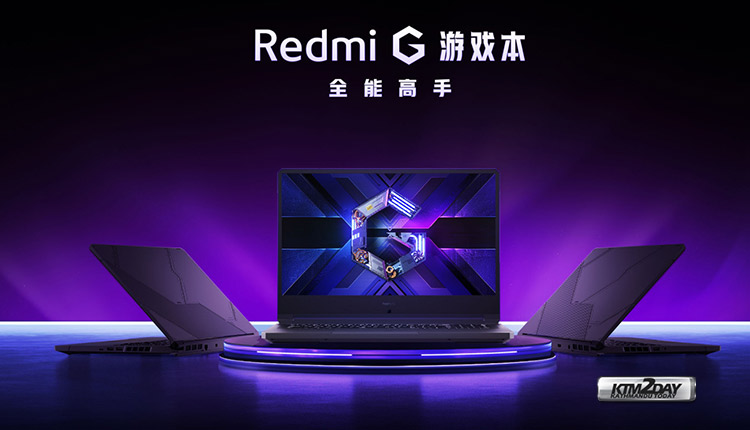 Xiaomi launched the Redmi G gaming laptop along with RedmiBook 13 in China recently. The Redmi G is the brand's first gaming laptop and features a stylish design and boasts impressive specifications like up to 10th-generation Intel Core i7 processor, dedicated Nvidia graphics card, and high refresh rate screen.
Although some gaming notebooks have a questionable design, the Xiaomi Redmi G presents itself with a very elegant body design. Its large 16.1 inch screen has very thin bezels, ignoring the bottom margin where its front camera is housed.
Still with regard to the Redmi G screen, it has a Full-HD resolution and a refresh rate of 144Hz. Its color reproduction will also not disappoint as it is 100% sRGB.
The Redmi G gaming laptop is equipped with Intel Core i5-10200H processor in the base version, supported by an Nvidia GeForce GTX 1650 graphics card.
There are two other setups which comes with Core i5-10300H and Nvidia GeForce GTX 1650 Ti or with an Intel Core i7-10750H processor.
All three Redmi G variants come with 16GB of RAM and 512GB of SSD storage. The base model comes with NVIDIA's GTX 1650 graphics card, while the other two have the 1650 Ti graphics card.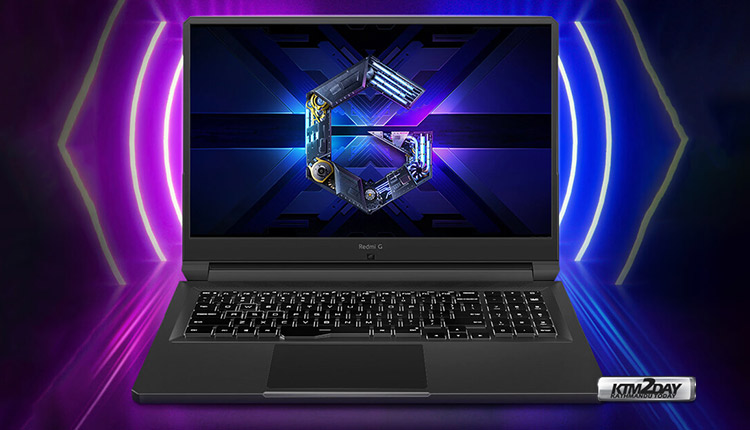 The gaming laptop comes in only one black colour. It will be available first in China with no word on the global availability yet. This is the first Redmi gaming laptop from Xiaomi.
Another noticeable difference between the models is in the screen features: in all of them, a 16.1 inch display with Full HD resolution and 100% sRGB is offered, which has a screem refresh rate of 60Hz but the top two premium models come with 144Hz.
Despite this powerful hardware, the battery of the Xiaomi Redmi G may be its main drawback. With a 55Wh cell, the company promises an autonomy of up to 5.5 hours with a smooth use.
Redmi has incorporated two large fans and three tubes for heat dissipation so that the notebook remains cool during use. Something that, of course, will also impact the energy consumption of Redmi G.
REDMI G Specification
DIMENSIONS AND WEIGHT
373 x 262.4 x 23.1 mm
2.5 kilograms
SCREEN
16.1 inches with FullHD resolution (1920 x 1080 pixels)
144 Hz refresh rate
100% sRGB
300 nits
CPU
Core i7-10750H (2.6 GHz, 5 GHz Turbo Boost)
Core i5-10300H (2.5 GHz, 4.5 GHz Turbo Boost)
Core i5-10200H (2.4 GHz, 4.1 GHz Turbo Boost)
GPU
Nvidia GeForce GTX1650 Ti
Nvidia GeForce GTX1650
RAM
16 GB LPDDR4
STORAGE
512GB PCIe SSD
OPERATING SYSTEM
Windows 10 Home
CONNECTIVITY
Wi-Fi 6
Gigabit Ethernet
Bluetooth 5.1
PORTS
1 x USB 2.0
2 x USB 3.2
1 x Mini DP 1.4
1 x HDMI 2.0
1 x USB Type-C
1 x 3.5 mm jack
OTHERS
2W Speakers
DTS Sound: X Ultra
Dual Fan Heatsink
PRICE
From 5,299 yuan, equivalent to about $ 763
Redmi G Price in Nepal
The Redmi G gaming laptop starts at 5,299 yuan for the base model with Intel Core i5-10200H CPU. There are two more models of the Redmi G laptop where the high-end variant comes with Intel Core i7-10750H and it carries a price tag of 6,999 yuan. The mid-variant of the Redmi G laptop with Intel Core i5-10300H CPU is priced at 6,299 yuan.
Redmi G, Core i5-10200H, and GTX 1650 GPU: 5,299 yuan, about $ 763
Redmi G, Core 15-10300H and GTX 1650 Ti GPU: 6,299 yuan, about $ 907
Redmi G, Core i7-10750H, and GTX 1650 Ti GPU: 6,999 yuan, about $ 1,007