Samsung Galaxy A52s leaked official renders shows device in four colors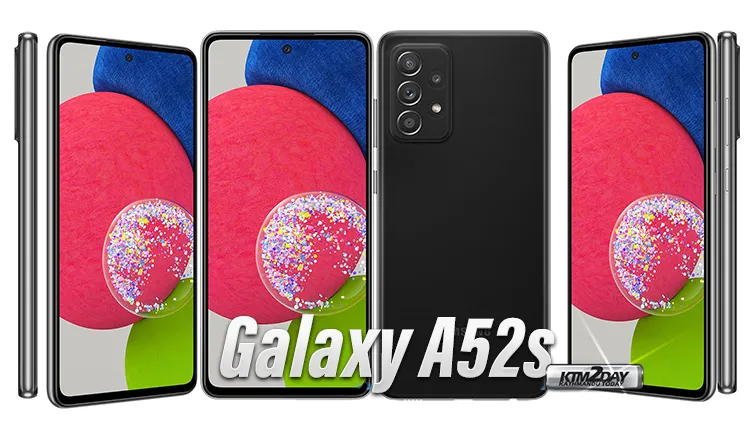 Through multiple sources, we now know exactly what the Samsung Galaxy A52s will look like. Various renders of the upcoming device have appeared online. We also know in which colors the smartphone will arrive on the market.
Samsung is working on an improved version of the popular Galaxy A52. The upcoming device has been leaked several times, and now we know what it's going to look like. Images have appeared through various sources on the web.
According to leaked images we find that the device will be launched in black, white, lilac and light green colors. If you place the original A52 next to it, we see no significant differences, other than the background and color variants used. Instead of a green version, the device will be available in blue. The A52s also has four rear cameras in a rear camera module which protrudes by some millimeters.
We also see the flash and of course the logo of the manufacturer. The right side provides space for the power button and the volume buttons while the left side is button-free and the top and bottom are not visible on the images that have appeared in the leaks.
According to Twitter user Snoopytech, only a 128GB model will be on the market, which is expected to cost around 449 euros(NRs 63,000). That's consistent with an earlier rumor that the price will be much the same as the current Samsung A52 with 5G.
Expectations for Samsung Galaxy A52s
The biggest innovation of the upcoming device seems to be the processor. The Snapdragon 778G chip is rumored to be the beating heart of the A52s. It's a lot more powerful than the current processor found in the Samsung A52. This new chipset will make memory hogging apps run smoother and multitasking easier. Graphics performance has also been polished, making games look a little better, but also play smoother.
This device is expected to be launched in September. Next week (August 11) it is time for a big event aka Galaxy Unpacked. During that Galaxy Unpacked event, we're very likely to see two new foldable smartphones.
The Samsung Galaxy Z Fold 3 and Samsung Galaxy Z Flip 3 will make their firstappearance. We also expect to see a new version of the Samsung Galaxy Buds and the Galaxy Watch 4 and Watch Active 4 on the same day.