Samsung Galaxy A70e leaked renders reveals simpler look than A70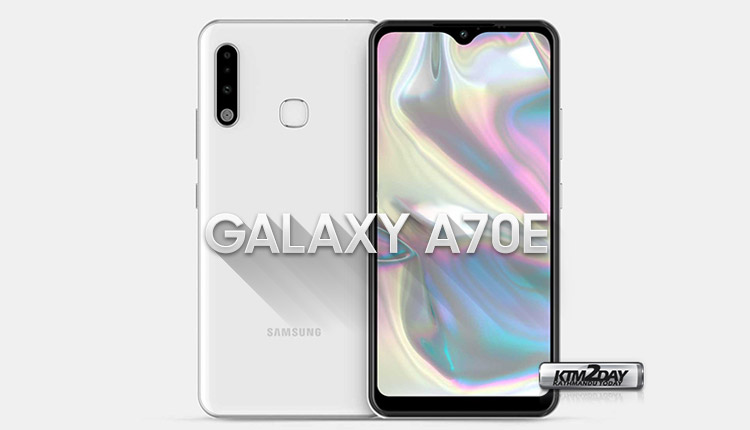 Samsung launched its A-Series smartphones replacing the J-Series last year and the naming scheme of its devices is likely to confuse buyers in the days ahead.
Samsung has been launching more and more versions of all its Galaxy A and Galaxy M models lately. In the 70 series, there is the original Samsung Galaxy A70 , the Samsung Galaxy A70s and the Samsung Galaxy A71 . And as if that was not enough, the Korean company has decided to add another one to this lineup — the new Samsung Galaxy A70e .
According to renowned leaker OnLeaks the upcoming Galaxy 70e will be the most affordable version in the A70 series.
Cut down in specifications
The Samsung Galaxy A70 was launched in March 2019 as one of the premium offering in its series, with 6.7-inch screen, triple rear camera, 4,500 mAh battery and fingerprint reader integrated into the screen. In September it was renewed with the Galaxy A70s, with a camera with more megapixels.
Samsung Galaxy A70e lowers the bar in several aspects — hardware specs and pricing. According to Onleaks, the Galaxy A70e's display will be 6.1 inches and will not be an AMOLED type to lower costs.It appears to have a front camera in a notch shaped like a drop of water. At the rear, it has triple camera setup vertically aligned with the LED flash in the upper left corner and a fingerprint sensor right in the center.
It should be noted that the A70 and A70s had a fingerprint sensor on the screen, which will not be the case here.
The phone has a 3.5 mm audio jack on the top and appears to have a micro-USB port, instead of a Type C USB port, which is present in the vast majority of smartphones that hit the market in the last few months. This further proves that Samsung is indeed preparing a low-cost smartphone.
The Samsung Galaxy A70e is approximately 156.8 x 76.45 x 9.35 mm (9.45 mm, including rear camera). The speakers are positioned to the right of the USB port at the bottom.
Of course, there is nothing confirmed until Samsung makes this version official, but for now the information is that this Galaxy A70e would be a very discounted and probably much cheaper version.