Samsung Galaxy Buds+ launched in Nepali market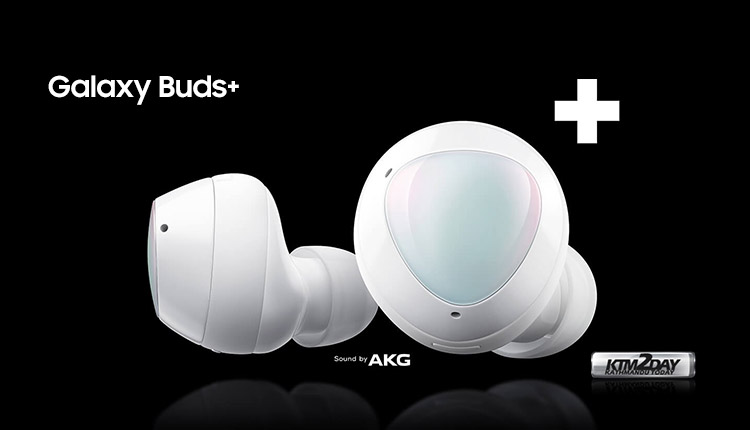 During the Unpacked event that took place today, Samsung finally made its new trio of high-end smartphones official. With these, it was also presented its second foldable smartphone and the new Galaxy Buds +.
The new version of its wireless earphones brings several improvements that will undoubtedly captivate fans of the brand, but missed out on the support for active noise cancellation.
Designed for those who want to enjoy superior sound performance when streaming the music they love, Samsung's Galaxy Buds+ are the latest Galaxy hearable model, featuring 2-way speakers, three mics, and long-lasting playback.
Improvements brought by Galaxy Buds +
Just as it has been mentioned in several leaks and rumors, the autonomy of the new earphones is simply fantastic. In a single charge, they will be able to offer up to 11 hours of battery life, thus ensuring that during the day you will not need to charge them.
In addition, its carry case can add an additional full charge to Galaxy Buds +, extending its autonomy to a whopping 22 hours. Another very interesting fact is that, when using a USB-C cable to charge for just three minutes, you will have enough power to use the Galaxy Buds + for 1 hour.
But this was not the only improvement implemented by Samsung. Galaxy Buds + have dual dynamic drivers(Tweeter and Woofer) from AKG implemented into it and that will most likely be able to guarantee impressive sound quality.
The device comes with 3 microphones in total in each of the earbuds. According to the manufacturer, this addition is crucial to ensure an above average voice calling experience.
Samsung Galaxy Buds
Samsung Galaxy Buds+
Playtime
Headphones: 6 Hours
Case and Headphones: 14 Hours
Headphones: 11 Hours
Case and Headphones: 22 Hours
Talk time
Headphones: 5 Hours
Case and Headphones: 11 Hours
Headphones: 7.5 Hours
Case and Headphones: 15 Hours
The Galaxy Buds+ are surprisingly compatible with iOS devices, namely the iPhone starting with iOS 10. This means that they're actually up for your consideration against Apple's ubiquitous AirPods if you own an iPhone.
Galaxy Buds Plus now have a shortcut to Spotify. Just tap and press the left handset to start listening to your favorite songs on the streaming service.
You can charge the Galaxy Buds, both via USB Type-C and wireless charging.
Specifications of Galaxy Buds+
Battery capacity: Earbuds: 85mAh; Case: 270mAh
Play time: Earbuds: 11 hours; Case + Earbuds: 22 hours
Talk time: Earbuds: 7.5 hours; Case + Earbuds: 15 hours
Connectivity: Bluetooth 5
Speaker: two-way dynamic (woofer + tweeter)
Microphones: two outer; one inner
Compatibility: Android 5.0 (RAM 1.5GB) and up; iPhone 7 (iOS 10) and up
Durability: Splash resistant (IPX2)
Audio Codec: SBC, AAC, scalable
Samsung Galaxy Buds+ Price in Nepal
The Galaxy Buds+ are already available for pre-purchase at a price tag of NRs 17,000 in the Nepali market.