Subisu's first of a kind Modular Data center in Nepal comes into operation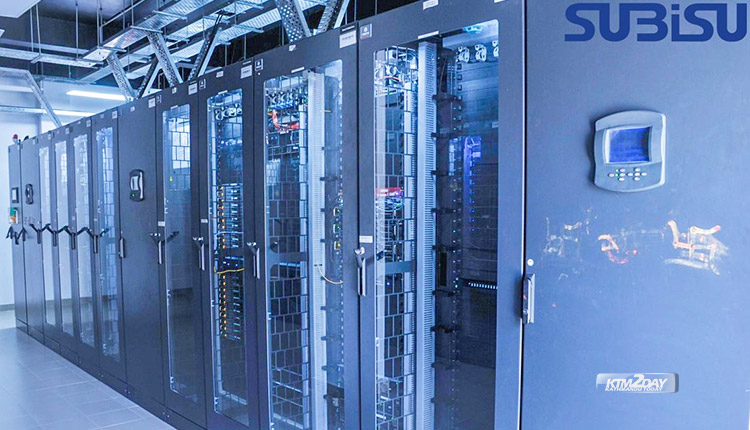 Subisu has launched the largest modular data center in Nepal . During the epidemic, the data center set up by the company in Baluwater after taking about two years has come into formal use.
Ram Krishna Pariyar, Chief Technical Officer (CTO) of the company informed that all the necessary materials including racks and switches for the data center were brought from Vertiv.
Alternative power supply has also been arranged in the data center. A double power system with a capacity of 40 kW in the first and 70 kW in the second line has been arranged in two lines with the same eight by eight racks.
Currently, the data center has a server with 16 terabytes per second download and upload capacity, the company said which has 'One Plus One' protection.
According to Subisu, the data center, which has been brought into operation to make the service standard of Subisu for the time being, will be available for use by other companies and institutions as per the demand in the future.