Vianet Ultra Fi Internet launched, offering internet speeds upto 250 Mbps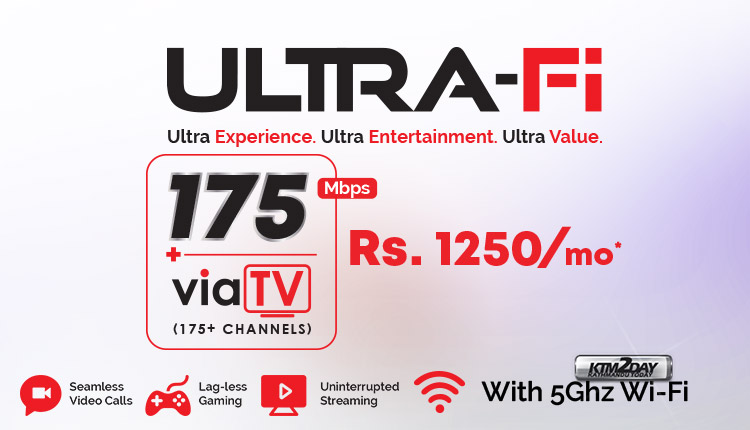 Vianet Pvt. Ltd., an internet service provider in Nepal, has launched a new plan named 'Ultra-Fi Plan'. Under this new package offer, internet subscribers can benefit from cheap internet at a monthly fee of Rs 1,250 for 175 Mbps internet access.
The 'Ultra-Fi Plan' was announced by the ISP on Thursday as a low-cost internet and TV package.
Customers can expect download speeds of up to 175 Mbps and two ViaTV IPTV subscription under this package. It is the company's goal to give the best possible internet experience to customers at the lowest possible cost with these bundles. Plans with download speeds of 125, 175 and 250 megabits per second (Mbps) have been announced under the Ultra-Fi category by the provider.
The 175 Mbps bundle, which costs Rs.1,250 is the highlight. A maximum of 2 ViaTV's subscriptions are included for the consumer, as mentioned. Similarly, the highest speed available is 250 Mbps with 3 ViaTV connection at a price of Rs. 1500 per month excluding VAT.
Also included in all packages is free internet service installation and free first set-top-box for the customer, as well as 1000 reward points for the customer's account.
With the help of Nokia and C-Data, the company is also modernizing its infrastructure so that its consumers can have an improved Internet experience by delivering speedy connections through dual band ONUs (Optical Network Units).
A Mesh-ready ONU is now supported, according to the ISP. Customers will soon be able to use mesh Wi-Fi as well supplied by the company.