Samsung Galaxy A51 is the world's No. 1 smartphone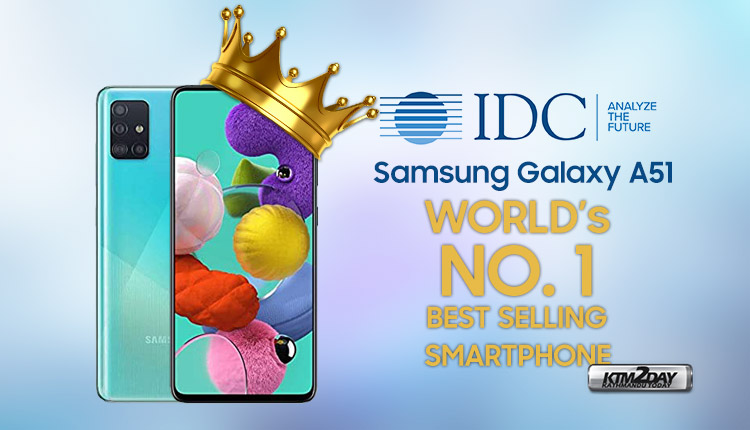 Samsung Galaxy A51 was the world's bestselling Android smartphone model in the first quarter of 2020, with 6 million units shipped globally, capturing a market share of 2%. Xiaomi Redmi 8 is the second most popular Android smartphone worldwide. The Android smartphone market is increasingly dominated by more affordable models, not premium flagships.
For a long time now, Samsung's smartphone has managed to position itself as the world's best-selling Android smartphone.
While smartphones from other competing manufacturers like Xiaomi, Redmi and others have been found to be trailing a lot behind the Samsung's Galaxy A51 Android phone.
Samsung stated that it had sold more than 6 million units worldwide during the period. According to a study, Samsung's Galaxy A51 4G smartphone has a 2.3 percent market share in the global market.
If four of the top six best selling Android phones of Q1 2020 are from Samsung, the other two are from Xiaomi. According to the study, budget-friendly device Redmi 8 managed to stay in second place.
Redmi has a market share of 1.9 percent(roughly close to 5 million units) . In third place is Samsung's S20 Plus with a market share of 1.7 percent. The study found that Samsung's A10 and Redmi Note 8 were in fourth and fifth place, respectively. Both have a market share of 1.6 percent.