Xiaomi Mi A3 is already available in pre-sale for $256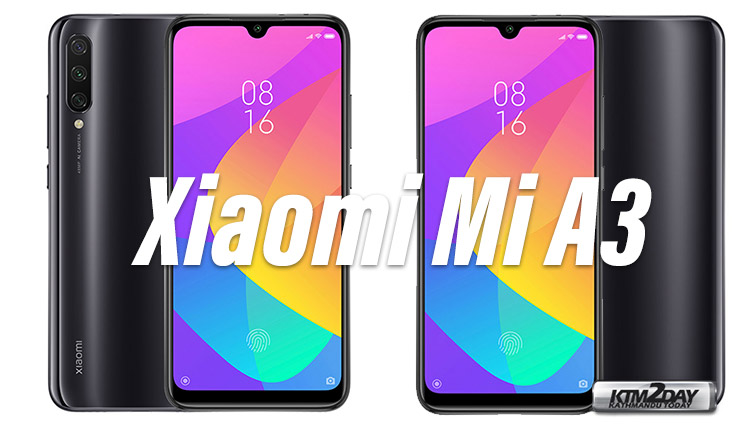 The Xiaomi Mi A3 has not yet been officially revealed, however, nothing prevents online stores that have already asked the brand to put the device in pre-sale. After all this may well be one of the most popular smartphones of the year.
The Xiaomi Mi A3 will not arrive with the processor of the Snapdragon 700 series that everyone had been hoping for, however, instead it will come equipped with Snapdragon 665 at a more affordable price. At the end of the day, price is relevant when choosing a smartphone.
The smartphone is already on sale at one of the Chinese online retailers website GeekBuying for $256 for the 4GB of RAM and 64GB of internal storage variant. The price is somewhat similar to the current Redmi Note 7 Pro recently launched in Nepali market for around nepali Rs. 30,000.
The Xiaomi Mi A3 has been listed on GeekBuying site for around NRs 28,160 which when imported will attract additional import taxes and come around nepali Rs.31,000 at the least.
This is somewhatsimply formidable price for a device that will come with stylish construction, relevant specifications for this price.
Main features of Xiaomi Mi A3
AMOLED 6 "inch screen
Biometric sensor on the screen
Dual-SIM
32MP front camera
Triple rear camera with 48MP + 8MP + 2MP
Fast loading
USB-C
Android One
The device has quality specifications for the price. What most fascinates us is Android One. This is Google's pure system for manufacturers that do not want to include their User Interface on the devices. In other words it is a stock android operating system without any bloatwares installed by the company.
In addition, this means that the Xiaomi Mi A3 will not only count on system updates for 2 years but will also have 3 years of security patches directly from Google. Not to mention that you will always be the first to receive the latest Android updates.