Smartphone with 192MP camera expected to debut next month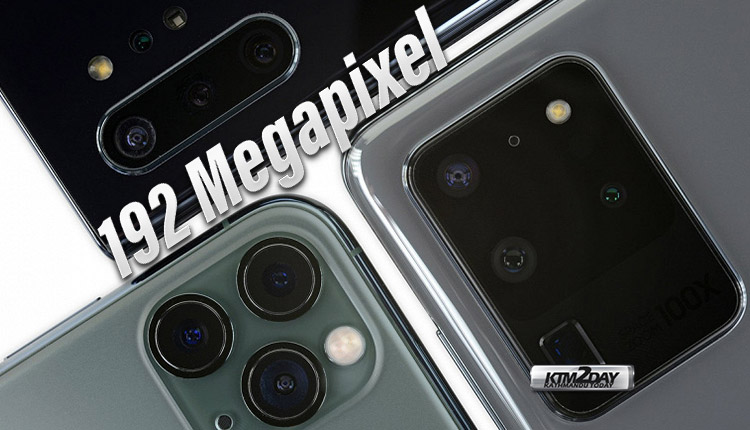 Recently, we posted a news about Xiaomi prepping up for 144 Megapixel camera smartphone. But according to the latest new, it may be as early as next May that a smartphone with camera with 192 megapixels will hit the market. According to the reputed leakster Digital Chat Station , this device will be equipped with the Snapdragon 765 processor.
"SM7250 (Snapdragon 765) + 192MP, you can come back to see this article next month," was stated by Digital Chat Station in it's Chinese social network Weibo's page.
This information comes after a year, since smartphones camera megapixels count has started to increase drastically compared to previous years. In a period of one year, market has witnessed smartphones cameras  equipped with 48 MP jump to 64 MP and to 108 MP in a short span of time.
If you look at the DxOMark rating today or just the flagship market, you can see that everything has become much more diverse. The Huawei P40 Pro has an exclusive 50-megapixel Sony IMX700 sensor, the Oppo Find X2 Pro has a 48-megapixel Sony IMX689 sensor, the Xiaomi Mi 10 Pro is based on a 108MP sensor, and Apple's flagships still have 12-megapixel sensors.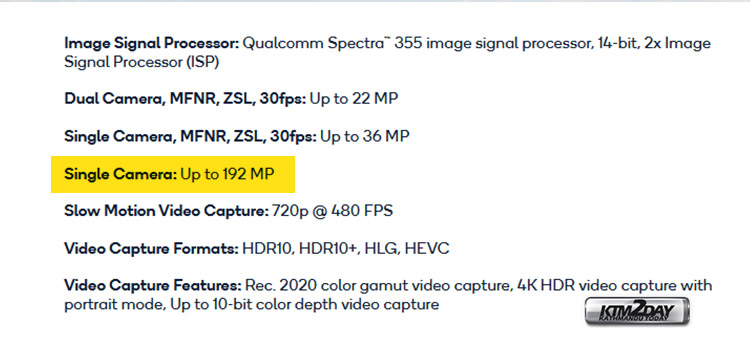 The 192 Megapixel camera smartphone news comes after Qualcomm's launch of Snapdragon 765 and 765G chipset launch, as these processors are capable of processing 192MP photos.
The chipset is equipped with Qualcomm Spectra 355 image signal processor and is capable of processing slow motion 720p videos at 480fps compared to the Spectra 350's 720p@240fps support. In addition, the Spectra 355 adds support for video capture in HDR10+.
The current megapixel race in smartphones was started by Xiaomi debuting the first 64 MP and 108 MP camera sensors on their devices.
So it will be interesting to find out which company will launch the first smartphone 192 MP camera next month given the rumours that LG is also preparing to launch a device with Snapgdragon 765 chipset in May.
In case you don't know, the number of megapixels doesn't necessarily mean that photos will have better quality. This only ensures that your photos will have more resolution.