Chevrolet Captiva launched in Nepal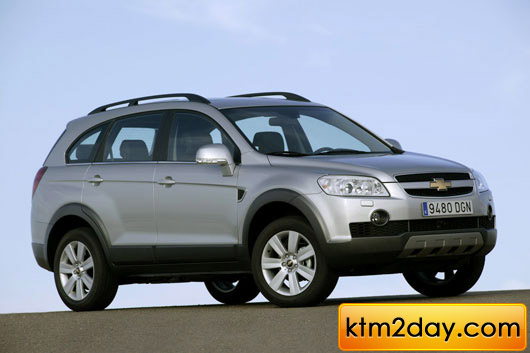 Vijay Motors Pvt Ltd, the authorized dealer of Chevrolet cars for Nepal, officially launched Chevrolet Captiva Automatic+ in the market amid a program on Monday.
Captiva was launched in India in January 2008. The Chevrolet Captiva comes with a 2.0-liter diesel engine producing 150 bhp. The major features available in this SUV are Automatic Transmission, adaptive All-Wheel Drive (AWD), Electronic Stability Program (ESP), which incorporates technologies like the Descent Control System (DCS) and Traction Control System and Automatic Level Ride Control. Automatic transmission ensures effortless driving, while a host of other premium features redefine comfort and safety in the premium SUV segment.
Captivas that are made in South Korea by General Motors are brought to Nepal, according to Vijay Motors.
The Captiva has won a series of prestigious awards such as Business Standard Motoring´s Import Car of the Year award, UTVi- Autocar India´s Best SUV award and CNBC-Overdrive´s SUV of the Year award.
Captiva comes with an intelligent transmission system that changes gears automatically and on the fly by selecting gear patterns according to driver input and terrain conditions. For enhanced grip in slippery conditions, the driver can switch over to ´winter mode´ for a stable and smooth drive.
Vijay Motors has already launched 11 Captivas and received bookings for another four. The company plans to see a minimum of 60 Captivas this year. It comes with a warrant of one year or 20,000 km (whichever is the earlier). If buyers do not warranty, they can avail a discount of Rs 80,000.
Chevrolet Captiva Price in Nepal
Price : Rs 58,50,000
Mileage: 13.7 km per liter (highway)
Displacement: 2000 cc
Ground Clearance: 200 mm
Warranty: 1 year or 20,000 km (whichever is earlier)